What are Australian Privacy Principles?
The Australian Privacy Principles are principles-based law. These principles act as a clear guide for Aussie businesses to assure their personal information collection and handling practices don't break Australia Data Privacy law 2018.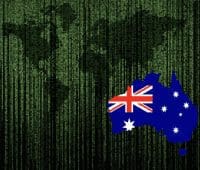 It's been 5 years since the amendments to Australia Data Privacy Law were put into action. You can read more about these changes on the Australian Government website.
When any of the Australian Privacy Principles are breached, the company responsible is considered to have made an 'interference with the privacy of an individual', and they may be liable for regulatory action and penalties.
As it's been a while, and the dust has settled on some of the world's largest data leaks, we thought it's about time to remind you of some of the salient points – and how they pertain to event marketing and event planning.
Swift Digital Security
The Swift Digital security program combines the strength of the world's most credible data centre, superior software and a watchful security team to protect our clients' data at all times.
Learn More
"There are 13 Australian Privacy Principles and they govern standards, rights and obligations around:

- the collection, use and disclosure of personal information
- an organisation or agency's governance and accountability
- integrity and correction of personal information
- the rights of individuals to access their personal information

Office of the Australian Information Commissioner
Sharing and Storing Event Attendee Data Overseas
Only with permission, and only if the host country has similar privacy laws to Australia Data Privacy Law 2018.
If the local privacy laws don't match up, you may devise a contract that fills in the gaps, provided it can be enforced locally.
You are obliged to tell your event attendees when data crosses these jurisdictional borders, and where exactly it is going.
What's The Difference Between Inferred and Explicit Consent?
Take note of this when you prepare to send marketing communications to your existing clients.
In Privacy Laws Australia, there is inferred consent when someone is an existing client or subscriber, but be careful to consider whether or not those contacts have given consent to receive event marketing messages.
For example, they may have managed their subscription to opt-out of event marketing kind of messages, and therefore they would not have a reasonable expectation for your event content.
Another example, if I've purchased event tickets from you in the past, an early bird offer to attend a similar event would be totally reasonable. A catalogue of pet accessories would not.
Storing Event Attendee Data on The Cloud - Is It Compliant with Privacy Laws Australia?
Once again, storing personal data in the cloud is acceptable with permission, and within the guidelines of the Australian Privacy Principles.
Depending on the circumstances, this act could be a 'use' or 'disclosure' of that data.
Take a look at Chapter 6 of the APP for the definitions of these two terms and some examples.
Are you sharing event attendee data outside of your business?
As long as you (you guessed it…) get permission, you can share any data that you collect.
You must, must make this explicit in your privacy statement, which in turn must be easy and obvious to locate and available as you are collecting the data.
Harness the Power of Email Marketing
Is your business currently using email as part of your marketing strategy? Do you need help with the creation and automation of your emails, or would like to increase engagement of them? Here at Swift Digital, we can help you with your email marketing by providing tips on email marketing best practices to make your email campaign a success!
To find out how your business can get the best out of Swift Digital's platform, contact our team today on 02 9929 7001.