Is Email Marketing Dead?
Is Email Marketing dead? "What do you mean? When did it die?"
 No, email marketing is not dead. Email marketing as a marketing tool is on course to stick around for a very long time. Thanks to the arrival of new technologies, and increasing demand for more sophisticated tools in marketing communications, email marketing isn't dead.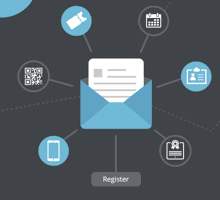 Does Email Marketing Still Work?
Good question, does email marketing still work? 
Critics have claimed that email marketing is dead and sometimes question whether email marketing does still work or is it on its way out.
According to some, email marketing is becoming redundant; people no longer pay attention to what's in their inboxes. You have probably heard all the predictions, social media is the new email marketing, amongst others. But is it true?
Email Marketing Is Not Dead
With the introduction of social media and the dominance it has had on the market, some claimed email marketing is dead and no longer the 'go to' tool for marketers to use. 
If marketers and organisations use email marketing best practices, they typically see amazing results.
Experts claim that email is experiencing somewhat of a revival; it is generating a lot of money, and many companies are once again having it feature within the core of their marketing strategies.
Email Newsletter Best Practices Guide
Plan and design the best newsletters

Use fonts and colours that complement each other

Write content that your readers want to read

20 content ideas!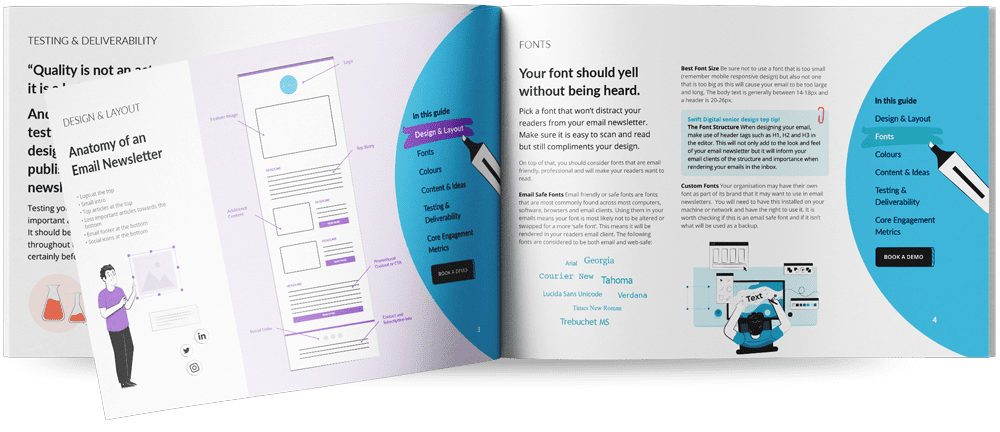 Download Guide
How do we know Email Marketing Works?
13 Statistics that will Make you See why Email Marketing is not Dead
In the B2B industry, email is the third most influential source of information sitting behind only colleague recommendations and industry-specific thought leaders

59% of B2B marketers say email is their most effective channel for revenue generation

73% of marketers say email is their number one digital channel for ROI

61% of consumers say they enjoy receiving promotional emails weekly (don't overdo it!)

92% of adults use email, with 61% saying they use it every day- that's a huge reach

For every $1 spent on email marketing, $44 is made in return

306Bn emails were sent in 2022

In 2023 nearly 4.3 Billion email accounts in the whole world. 2.7% increase on 2022

73% of millennials consider email as their favoured method of business communication.

99% of people check their emails everyday

More than half of all marketers say email is the channel that generates the most ROI for their companies.

1.7 Billion people check emails on their phones in 2023

Email is one of the most cost-effective marketing solutions
How Has Email Marketing Changed?
Over the years, email marketing has become more and more sophisticated and new demands from marketers have kept the product development teams on their toes.
As a result, email marketing platforms and software have been built with more powerful technology, giving marketers greater flexibility in what they can do with their email communications, seeing an overall increase in engagement levels and a quality ROI.
Some of the more popular email marketing tactics to have come out of the rebirth of email marketing are listed below- go ahead, give them a go.
5 Key Email Marketing Tactics To Help You Succeed
Using Personalisation in Email Marketing

Test Your Emails For Success

How to Create Beautifully Designed Emails

Add Polls, Emojis and Feedback Widgets

Maximise Email Deliverability
1. Using Personalisation in Email Marketing
Marketers demanded it, the product specialist gave it to them. Improved personalisation was something that had been discussed over and over, it is often at the top of every marketers wish list.
Personalised emails rely on everything from demographics and birthdays, to purchase/browsing history and a subscriber's engagement with previous email campaigns. Collecting the right data, and using it correctly, is the key to creating an email campaign that converts them into customers. But knowing where to begin can be difficult, to figure out.
Below are 5 ways to personalise your emails and why it's critical to your success.  
Behaviour-triggered emails (CTR, CTOR, Opens, Clicks etc)

Custom field data

Location-based emails

Identity based campaigns

Automate 'direct' emails from familiar senders
Embrace Integration
However, personalisation for personalisation's sake just won't cut it. Using sophisticated tools such as dynamic content and applying dynamic rules will improve your overall engagement figures.
Another tip here is ensuring that your subject lines are diverse. In other words – shake it up. Or your audience will soon get bored and become blind to your communications that you worked so hard on.
Don't let your efforts go to waste.
2. Test Your Emails For Success
The rebirth of email marketing has resulted in more accurate testing methods for various parts of your email campaigns.
These include your content, design, fonts, layout, etc – the possibilities are endless.
There are a range of tools you can use for email testing, such as simple A/B testing and heat maps.
A/B testing is great way to test variations of your emails and a heat map is an excellent tool for gaining insight into what's hot (literally) and what's not in your email. Heat maps allow you to analyse where the user is more drawn to in your emails, which buttons they click and how long they spend on certain aspects of your email.
3. How to Create Beautifully Designed Emails
The flexibility users have with the design of their emails has made leaps and bounds since the early years of email marketing.
Not only are designers able to create beautiful templates with the introduction of new technologies, including HTML5, but marketers now have even more choice when it comes to building their email templates.
With the introduction of WYSIWYG (What You See Is What You Get) editors, as well as drag-and-drop functionality for embedding videos, and images, and easy tools for tweaking font and other design elements – email marketing has never been so creative.
4. Add Polls, Emojis and Feedback Widgets
Polls can be used to gather quantitative data, while emojis can be used to gather qualitative data. You can ask a question and provide multiple-choice answers for people to choose from. This can be a great way to get feedback on specific topics or to gauge overall opinions.
Using feedback widgets such as article and general feedback takes you one step closer.
Emojis can be used to gather quick reactions from your audience. When using polls and emojis, it's important to remember that they are not always representative of your entire audience.
5. Maximise Email Deliverability
Ensure your email deliverability components (DKIM, SPF, DMARC) are set up correctly on your sending domain. This is the domain you send your emails from.
Keep a consistent email frequency and email volume when sending emails, this will tell your email service sender that you are reputable and reliable, increasing your chance of landing in the inbox of your recipients.
Maintain good list hygiene. Good list hygiene is maintaining your mail groups and lists that you send your emails. This includes monitoring bounce rates, weeding out the un-engaged and removing invalid emails.
Follow these tips on email deliverability and you will see that email marketing works!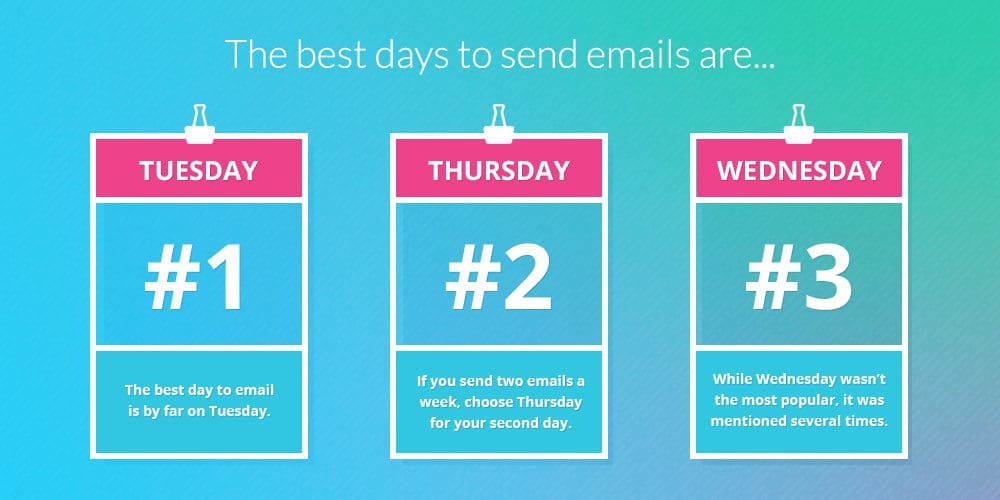 The Preferred Email, Events and SMS automation Software For All Australian Government Departments
So, does email marketing still work? Yes, it does. Email marketing is certainly not dead and has never been more alive and is here to stay.
Make sure email marketing is part of your wider marketing strategy. Use our Email Marketing Best Practices handbook to make sure you master the art of email marketing.
Swift Digital's templates help you effortlessly create stunning newsletters using our drag-and-drop email builder.
You can raise engagement with embedded images, videos, and maps, and schedule messages to send at the right time.
All of the unique marketing requirements of government departments are covered, and full compliance with all anti-spam and privacy laws is guaranteed. Swift Digital is also ISO 27001 certified.
Swift Digital is Australia's leader in marketing automation software, working with organisations like the NSW Government, ATO, and companies like Westpac Bank and Qantas.
Find out why we're the Australian government department's number one choice for their professional communications and events.
To find out how your business can get the best out of Swift Digital's platform, contact our team today.
Don't forget to share this post!