Event Strategy
Event strategy is your plan of action and your event brief will outline how to plan your event according to strategic value. By aiming for a clear, measurable event goal – your event brief clarifies the 'how' of getting there.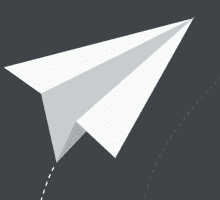 How do you make an event successful? With a strong event strategy. By knowing where you're going, and how you're going to get there. That means: having a clear, measurable goal for your event, and then creating and delivering on a strong strategy brief.
Strategic event planning wins over laissez faire event planning any day. How do you achieve a goal without setting it? How do you win if you don't have a strong game plan?
That's why having an event strategy brief is a must-have before you tick off the rest of your event planning to-do list.
What is Stragetic Event Planning?
Strategic event planning is when you plan an event according to a pre-prepared event strategy brief (like what we discussed above).
What is Event Brief?
Your event strategy brief will outline how to plan your event according to strategic value. By aiming for a clear, measurable event goal – your event brief clarifies the 'how' of getting there.
Instead of making strategic decisions on-the-go as you tackle your event planning checklist, your strategy brief should inform all your tasks from the get-go.
Here's what to consider when coming up with your event strategy brief:

Know your event audience
Know your event objective
Decide on an event topic

Your event topic will be informed by who your audience is, what's of value to them, and what the objective of your event is. Your event topic is important to your marketing strategy; as it forms the basis of your event's value proposition across your marketing materials.

Decide which marketing channels to use

In this day and age, the options for marketing channels is near endless. Depending on your target audience, you may want the wider reach made possible by social media (for example, Facebook Ads which target people regionally), and you may pair that with a targeted approach across email, SMS, and traditional media.

Build fully automated campaigns across chosen marketing channels

With online marketing channels, you have the ability to automate your campaigns across them. This means less ongoing work, less room for human error (especially when it comes to missing touch points and not capitalising on engaged readers), and better ROI.

Don't forget post-event communications

Your Event Marketing Strategy doesn't end when your event does. Whilst your brand's relationship with your attendees is still fresh in their minds, you should target them with post-event marketing communications with the aim to turn their proven engagement into solid conversions. Don't let their recent interest go to waste; capitalise on post-event touch points!
Want more tips for how to strategically plan your event? Here are some of ours:
Copy what works
Event planning isn't easy, but thankfully, there have been many events held before yours.
This means that you can research what others have done and learn from their mistakes.
With any luck, this won't be the first time your specific company has put on an event, either. If you have results from previous events available, then make sure to review and analyse these to see what worked, and what didn't.
Prioritise what's important
Many event planners get bogged down by prioritising urgent tasks rather than important tasks.
Yes, you'll likely have a list of thousands of things you'll need to sort in order of priority, but by determining your event goals and prioritising based on that, you'll achieve a simple framework that will improve the chances of things running smoothly.
Know your audience
This is a highly important factor for successful event planning and should never be overlooked. This is also a foundational part of your event strategy brief.
You'll never be able to create an experience your audience will love if you don't know what that is!
Thankfully, if you've already been using our marketing automation and engagement scoring software – especially with CRM integrations – you'll probably have a good idea of who your attendees will be, what they are interested in and how you can attract similar groups. If not, the time to start gathering data about your potential attendees is immediately.
Early birds get the worm
The earlier you start planning your event, the better. There's nothing worse than running around at the last minute trying to solve avoidable problems! By planning and booking things early, you'll also be more likely to save money by being able to negotiate fees and take advantage of early bird offers.
Planning isn't the only thing you should do early though – promoting and sending out invites should be done as early as possible too.
Event planners know that the longer you're selling tickets for, the more tickets get sold.
Make your communications pop
Because your event is a big deal that doesn't happen every day, you will want to convey this to your audience.
If you're using our event management solutions, you'll already be on the winning path with custom branding, email templates, SMS notifications, exclusive invites and more, but if you really want your communications to pop, there are a few extra steps you can take.
After segmenting your campaigns, ensure that your event announcement is clear, exciting and targeted.
If you'd like more excellent tips, read our follow-up article entitled '5 More Tips for an Amazing Event Planning Strategy'. If instead, you'd like to get straight into planning your next successful event, give us a call on 1300 878 289 or see our contact page.