What are Australian Government Events?
Australian government events are events explicitly run by or for the Australian Government. These public sector events are usually part of a broader government initiative and strategy. They are usually attended by other government employees and the citizens of the state and country.
Most Common Australian Public Sector Events
In Australia, events run by the public sector and government organisations are commonplace, take form online and offline, and are usually run by government departments, agencies and local government authorities. 
Some of the most commonly run Australian public sector events are:
Keynote speeches

Training events

One-to-one sessions

Media releases

Announcements

Sporting events

Gov summits

Awards and Recognition

R&D events

Press Releases

Conferences

Speaker programs

Staff days

Business events

Tourism events

Local and Interstate events
Event Planning Checklist
How Swift Digital protects your data

Our Disaster Preparation and Recovery Plan

Data Breach and Notifications Planning

Swift Digital's Security Infrastructure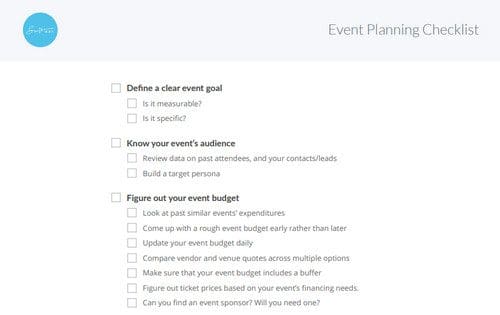 Download Checklist
NSW Government Events
ACT Government Events
Public Events Victoria
Australian Government and Public Sector Event Checklist
When planning your public sector events, you must plan and organise them with the community stakeholders in mind.
Planning and managing an event in the government sector can be challenging and require forward planning. That's where an Australian government event planning checklist comes in handy. 
This checklist ensures you don't miss any vital elements when planning your event.
Be on top of every little task of event organisation.
We've captured everything from marketing to registrant management, name label printing, and on-the-day attendance marking!
On the-go checklist that you can easily download, print and save.
Don't plan your event without it!
5 Ways To Run Successful Government Events
1. Keep The Event Local
Bureaucratic events are usually run in their local area or within the state to which they belong. The Australian government provides funding and initiatives to local councils to help run events.
We are now seeing physical events returning to numbers that we were used to pre-pandemic, with the Government keen to lead the way with the  'return to normal' in the events space.
Holding your government event locally also allows the local people to attend and engage in corporate or public affairs. 
Reach out to your community and make a positive impact! 
2. Choose an Appropriate Timely Topic
When planning your gov events, you should decide on a topic or subject from the beginning that your want focus your event around. 
This topic can be the draw card for your audience. Choosing a topic that will entice people to register and attend your government event can be hard. 
Making sure your topic is appropriate and timely is a good start. By timely, we mean it is a good idea to speak about a topic or subject at your state or federal run events that will be relevant or have an affiliation with a recent past or upcoming event. 
Some examples of government event topics are below:
3. Use an Event Automation Platform
The gov events you will be running will require planning, promotion and managing.
It doesn't stop there; you got your budget management and logistics, not forgetting the management of the wider event team and guest speaker management. 
An event management automation platform will automate tasks such as invitations, registrations and reminders for your event. It will allow you to plan, promote & manage public sector events from end to end using one central platform, ensuring all event information can be easily accessed and managed.
Many government departments use event management platforms like Swift Digital to organise and run successful government events.
Features of event management platform useful to Australian Government
Australian stored data 

Branded invitations and registration forms

Branded confirmation tickets

Appointment booking calendar functionality (1-1 appointments)

SMS and Email communications for events
4. Run the Event Virtually and Physically
Back in 2020, amid the Covid-19 pandemic, Swift Digital ran a research project regarding the shift to virtual events in the Australian events management industry. 
The results were clear; virtual events were here to stay. 
Running an online or virtual event is now pretty much the norm. Virtual events are easier to host and easier to attend. They can deliver a great ROI because they require much less budget. 
We have continued to plan and host virtual events well beyond the end of social distancing measures.
What gov events can be run online?
1 on 1 appointment

Public sector Interviews

Internal and External Meetings

Conferences 

Entertainment (speeches, presentations, awards, etc)

Educational webinars

Community organising

Fundraising events

Networking events

Workshops & classes
5. Utilise The Events Department
If your government organisation or department is accustomed to running events within the government sector, then you will know what we mean by this!
You and your team don't have to take on the responsibility of running the event all by yourself. 
In most gov departments, there will be an events department. If this is not immediately apparent, you can be sure that there will be an events team within your organisation that you can work with.
These are your event experts and will help you run a successful event.
The Preferred Email, Events and SMS automation Software For All Government Departments
Swift Digital has you covered whether you are sending broadcast emails, business bulletins, preparing corporate invitations or sending critical public messages.
Swift Digital works with over 300 public and private sector companies – including Government Agencies, Local governments, Universities, Healthcare and the Financial sector– to improve their communications and stakeholder management.
Find out why we're the Australian government department's number one choice for their professional communications and events, contact our team.
Government Events FAQ

What are Australian Government events?
Australian public sector events are events run specifically by or for the Australian Government. They are usually attended by other government employees and the citizens of the state and country.
Don't forget the share this post!
The Preferred Email, Events and SMS Automation Software For All Australian Government Departments
Swift Digital's templates help you effortlessly create stunning emails and events communications using our drag-and-drop email and event builder.
You can raise engagement with embedded images, videos, polls, article feedback, and emojis and schedule messages to send at the right time.
Government departments' unique marketing requirements are covered with Swift Digital, and full compliance with all anti-spam and privacy laws is guaranteed. Swift Digital is also ISO 27001 certified.
Swift Digital is Australia's leader in marketing automation software and event management working with organisations like the NSW Government, ATO, and companies like Westpac Bank and Qantas.
Find out why we're the Australian government department's number one choice for their professional communications and events.
To find out how your business can get the best out of Swift Digital's platform, contact our team today.
Don't forget to share this post!