Planning an event for the very first time can be an overwhelming affair. There are so many moving pieces: marketing, organising, on-the-day management, and post event communications; happening both offline, and online. It's no wonder that people want a clear step-by-step guide for how to plan an event successfully.
Swift Digital wants to take the pain out of planning an event successfully by providing our own suggested steps, complete with best practice tips.
Read on to find out how to plan an event successfully – from pre-event strategising, to post-event measuring – we have you covered.
Define a clear event goal
Before you start figuring out the finer details of your event, it's best to come up with an event goal. Having a clear, measurable goal for your event will make all sequential planning steps that much easier.
An event goal needs to be:
-Specific
-Measurable
-Achievable
A great example of an event goal is, "Get at least 30% of attendees to make a commitment to convert on the day". A bad example of an event goal is, "Have every attendee enjoy the event". The latter can't be measured, it's also largely unachievable.
A clear, measurable event goal should illustrate how your event should be planned; taking much of the guesswork out of organisation. We touch on how 'How clear event goals plan your event for you' in this article. So check it out.
Know your event's audience
Once you have an event goal, it should become clear who you want to invite. Whilst it might be tempting to max out registration by just bulk inviting every contact you have access to, you might reap better results if you first understand your target audience and then strategise your event planning and marketing accordingly.
How do you get to know your event's audience?
Review data on past similar event attendees, and your contacts/leads

Build a

target persona

What's the demographic, job position, pain points and needs of your target audience?

What media channel would they most likely frequent? E.g. Facebook, LinkedIn, traditional

Create segmented mail groups based on the above data (e.g. segment a group of 'eager' contacts who've attended all your past events, these contacts can be streamlined for registration, whilst contacts who've never attended an event may need a different approach)
Figure out your event budget
This is a no-brainer. Don't lock in event plans until you know how much money you have access to, and how much you can and can't spend.
How do you figure out an accurate budget for your event?
Look at past similar events' expenditures

Come up with a rough event budget early rather than later

Update your event budget daily

Compare vendor and venue quotes across multiple options

Make sure that your event budget includes a buffer

Figure out ticket prices based on your event's financing needs.

Can you find an event sponsor? Will you need one?
Set a date, and book an event venue
This is self explanatory. Your event (unless it's a webinar) will need a venue, and thus will need a time and date. 
After you've confirmed your event goal and event target audience, you'll be able to narrow done venues fit for purpose. 
Don't be afraid to shop around when it comes to venue. You might find a better deal elsewhere.
Ask these useful questions before locking in a venue:
Is this venue in a location central to your target audience?

Is this venue accessible by public transport?

Is there free, on-site parking?

Does the venue have the AV equipment, and other facilities, that your event needs?

How many people can fit into this venue?

What catering options are there? Does the venue offer a catering package? Are you allowed to provide your own catering?
Develop an event marketing strategy
An event is nothing without attendees. If you want to know how to plan an event successfully, then developing a strong event marketing strategy is one of the keystone steps to take.
What are the steps you should take to develop a successful marketing strategy for your event?
Know your event audience

Know your event objective

Decide on an event topic

Your event topic will be informed by who your audience is, what's of value to them, and what the objective of your event is. Your event topic is important to your marketing strategy; as it forms the basis of your event's value proposition across your marketing materials.

Decide which marketing channels to use

In this day and age, the

options for marketing channels is near endless

. Depending on your target audience, you may want the wider reach made possible by social media (for example, Facebook Ads which target people regionally), and you may pair that with a targeted approach across email, SMS, and traditional media.

Build fully automated campaigns across chosen marketing channels

With online marketing channels, you have the ability to automate your campaigns across them. This means less ongoing work, less room for human error (especially when it comes to missing touch points and not capitalising on engaged readers), and better ROI.

Don't forget post-event communications

Your Event Marketing Strategy doesn't end when your event does. Whilst your brand's relationship with your attendees is still fresh in their minds, you should target them with post-event marketing communications with the aim to turn their proven engagement into solid conversions. Don't let their recent interest go to waste; capitalise on post-event touch points!
Make event registration easy
Imagine this: you're checking your email on the train during your commute. You receive an event invite and click through to register. You're met with a registration form asking you for over 30 fields of details, meaning you have to scroll and type for at least 5 minutes before being able to submit your registration. 
What's likely? You'll probably save it for later, and forget about it altogether.
If you want to ensure that as many of your engaged contacts click through to register, then you'll need to design a registration form that's short and sweet.
Knowing how to create easy to use registration forms is core to knowing how to plan an event successfully.
Ask these three questions before launching your registration form:
Does it take less than a minute to register?

Does every data field have a purpose?

Is it painless to register via mobile device?
We hope this short guide on how to plan an event successfully has helped take some of the painful guesswork out of planning your next event.
If you'd like to read more about event planning, check out our full Event Management Handbook.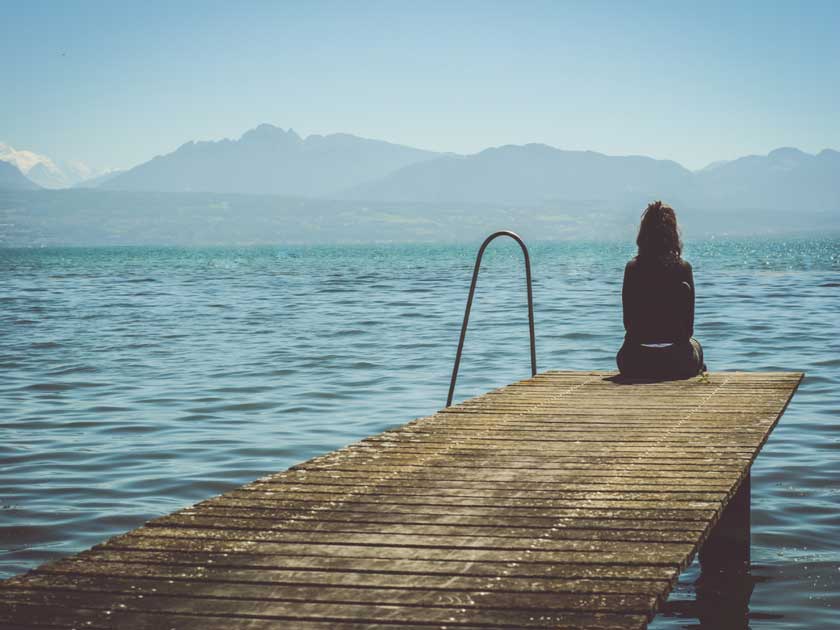 Take the guess work out of Event Planning.