7 | Minute Read (Best enjoyed with a nice warm cup of coffee!)
Most of us are working on a computer for the majority of our day. If you're a marketer, then you're definitely sat at a screen, clicking and tapping away from morning until evening. Whilst computers make our jobs overall easier, they can also be downright cumbersome to use.
But the somewhat embarrassing truth is: Most of us are using our computers inefficiently.
We're making computer-work difficult, simply because we're not familiar with the shortcuts available. There are dozens of keyboard shortcuts available on both Windows, and Mac computers, and these keyboard shortcuts enable you to get work done, faster – and easier. Sound like something you want to get familiar with?
Here are our 8 favourite keyboard shortcuts (for both Windows, and Mac users):
Email Marketing Cheat Sheet
Avoid those common email marketing mistakes,
download our Email Marketing Mistakes cheat sheet.
Download Cheat Sheet
1. Split screening between multiple windows (Windows 10 only)
You're probably no stranger to the confusing world of multi-tasking across multiple applications, and windows.
Cycling through applications to get a project done can be rather annoying. You lose a lot of time just trying to find the right window.
That's where snapping windows next to each other, and creating a split screen between the windows/applications you're using, becomes an invaluable function.
To start, drag the window you want to snap to the left hand (or right hand) side of your screen.
Simply hold down the Windows button on your keyboard, and use the left arrow (or right arrow) key to snap your current open window/application to one half of your screen. Repeat for the other side.
You can even take this a step further, and snap windows into quadrants – allowing you to work with 4 windows at once!
Once a window is snapped to half of the screen, hit the Windows key and the up or down arrow key to snap the window to a quadrant instead. Rinse and repeat to fill each area!
2. Bringing back a closed tab (Windows and Mac)
When you're working online, it's easy to end up with more tabs than you know what to do with.
Once many of us learn the shortcut for closing tabs (CTRL + W, or Command + W for Mac), we might go a bit tab-destruction crazy, and easily close a tab we meant to keep open.
You can easily bring back the last closed tab by using CTRL (or Command) + SHIFT + T; restoring the most recently closed tab (across all major internet browsers).
3. Minimise all windows at once (Windows and Mac)
When was the last time you saw your actual desktop?
If you don't shut your computer down at the end of each work day, then the answer is probably: too long to say.
Sometimes – you need to see your desktop. There are useful folders, files, and other applications there that you'll need access to from time to time.
Not to mention, it helps to have a quick way to hide all your windows if you're laughing at cat videos rather than polishing off that report…
If you've got a tonne  of windows and applications open, that you don't want to lose, then use this shortcut to minimise all windows: Windows key + M.
If you're on a Mac, use Command + F3 for the same effect.
It may come as a relief to finally see your desktop again!
4. Easily refresh a web page (Windows and Mac)
A lot of us spend time on feeds, and other websites, which are frequently updated with new information. Instead of hitting that refresh button on your browser, if you're on a Windows computer you can simply hit F5 on your keyboard. Or CTRL + R (Command + R if you're a Mac User).
If you're making changes to a website and need a non-cached refresh, hit CTRL + SHIFT + R for a hard refresh. Simply replace CTRL with Command if you're on a Mac.
5. One For Zoom - The mute all shortcut for hosts (Windows and Mac)
This one can be very useful for all you Zoom newbies out there. If you are the host you are able to mute everybody from talking, that way you don't run the risk of too many people speaking over the top of each other and if they do, you can remind them who is boss!
Use Command(⌘)+Control+M: Mute audio for everyone except the host (only available to the host)
6. Switch between applications (Windows and Mac)
If you're working furiously between a web browser, text editor, and photoshop – or any combination of applications, then this quick app-switching shortcut will save you heaps of time.
Use Command + TAB to switch between open applications. Keep hitting TAB whilst holding down Command to cycle through the applications until you've highlighted the one you want to use.
You can achieve a similar effect on Windows (which cycles through different open windows and applications) by using ALT + TAB in the same manner.
7. Take Screenshots (Mac only)
Do away with annoying to download and use screenshot applications, and use this inbuilt Mac shortcut for taking screenshots, instead.
Hit Command + SHIFT + 4. Your cursor should turn into a little + sign.
Click and drag to select a section of your screen to take a screenshot. Once you let go of the mouse, your screenshot will be saved as an image file on your Desktop.
Too easy!
8. Quick 'n' Easy Search of Everything (Mac only)
Lost a file, folder, video, image – or even just looking for the dictionary definition of a word?
You can use Mac OS X's Spotlight Search.
Make sure you're not using any application (simply click on your desktop, or use the minimize-all shortcut we covered earlier) then hit Command + Spacebar.
A Spotlight Search bar will pop up. Type anything you want and wait to see the results load. Results from across your Finder, other useful applications, and the internet, will show up!
Simply click on the result you wanted.
Take the Shortcut
Just because we use computers on a daily basis, doesn't mean we're using them in the best way possible.
Familiarising yourself with keyboard shortcuts will help you shave minutes, if not hours, off of your digital tasks in the long run.
Sometimes the most arduous part of our jobs have to do with the sloth-like reality of finding the right window as you try to copy and paste from a document to a web browser.
But with keyboard shortcuts, such long winded tasks will become a thing of the past.
After all, computers promised ease, and speed – and they do deliver – just as long as you know what key to hit and when.
Are you planning a campaign? Before you go any further check out our Email Marketing Best Practices Handbook where you can learn helpful tips on how to plan a lead nurture email campaigns.
To find out how your business can get the best out of Swift Digital's platform, contact our team today on 02 9929 7001.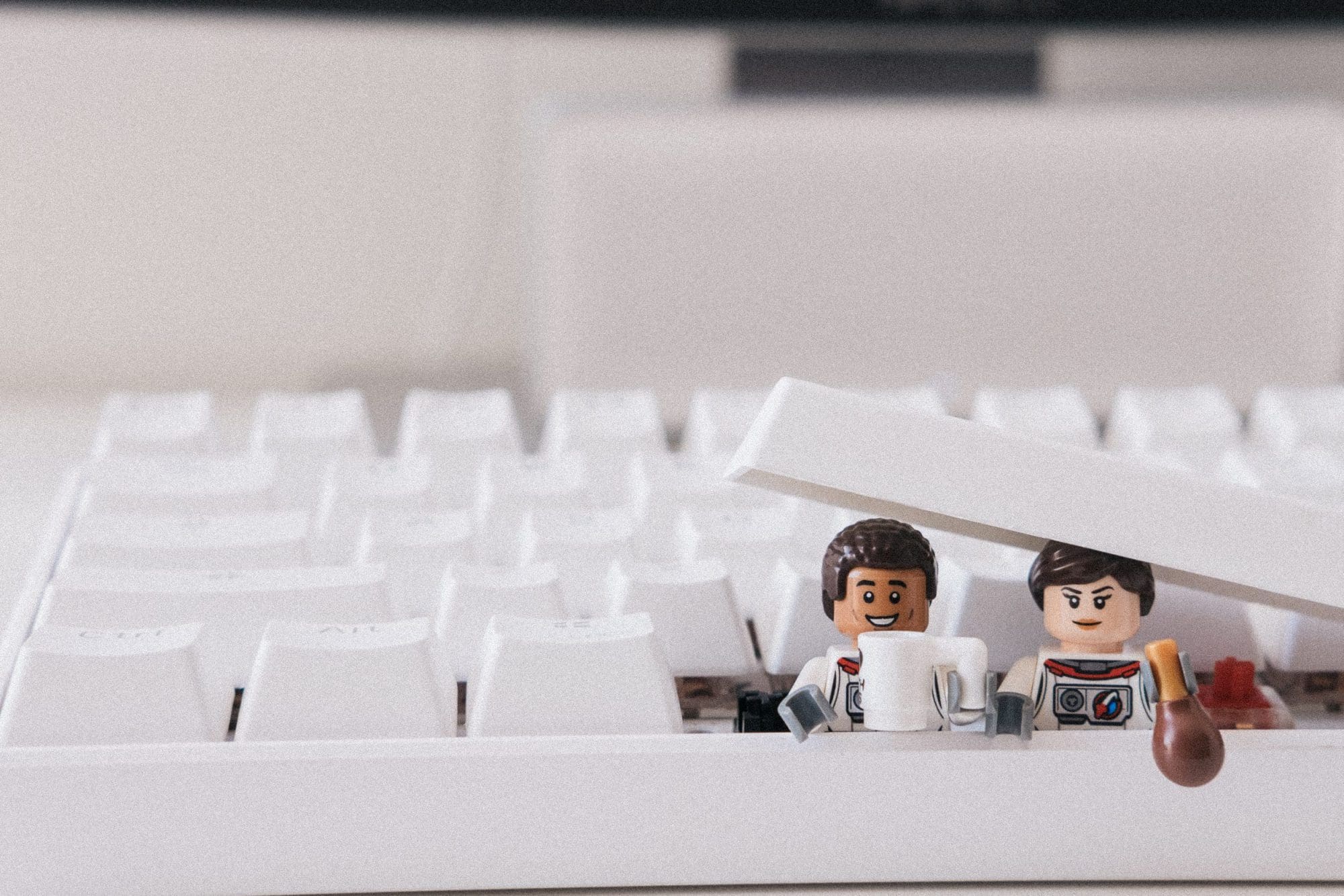 The Preferred Email, Events and SMS Automation Software For All Australian Government Departments
Swift Digital's templates help you effortlessly create stunning emails and events communications using our drag-and-drop email and event builder.
You can raise engagement with embedded images, videos, polls, article feedback, and emojis and schedule messages to send at the right time.
Government departments' unique marketing requirements are covered with Swift Digital, and full compliance with all anti-spam and privacy laws is guaranteed. Swift Digital is also ISO 27001 certified.
Swift Digital is Australia's leader in marketing automation software and event management working with organisations like the NSW Government, ATO, and companies like Westpac Bank and Qantas.
Find out why we're the Australian government department's number one choice for their professional communications and events.
To find out how your business can get the best out of Swift Digital's platform, contact our team today.
Don't forget to share this post!