What is the Definition of a Stakeholder In Healthcare?
Stakeholders in healthcare are an individual or organisation that has an interest in decisions made in the healthcare industry and its subsidiaries including health promotion organisations and health and social care. They have a vested interest in planned changes and proposals within the healthcare sector.
What is a Stakeholder?
Stakeholders in healthcare can include but are not limited to, patients, caregivers, doctors, nurses, unions, employees, employers, government, insurance companies, communities and pharmaceutical firms.
A stakeholder is an individual, or group of people, that all share a common interest in a project or organisation, and share an interest in its outcomes. 
The meaning of a stakeholder is anybody that affects or is affected by a project or organisation.
Each stakeholder has different interests and requests and should be communicated with on an individual level that suits them.
Stakeholder Comms Plan Template
Improve communication on projects

Reduce resources 

Make decision-making easier!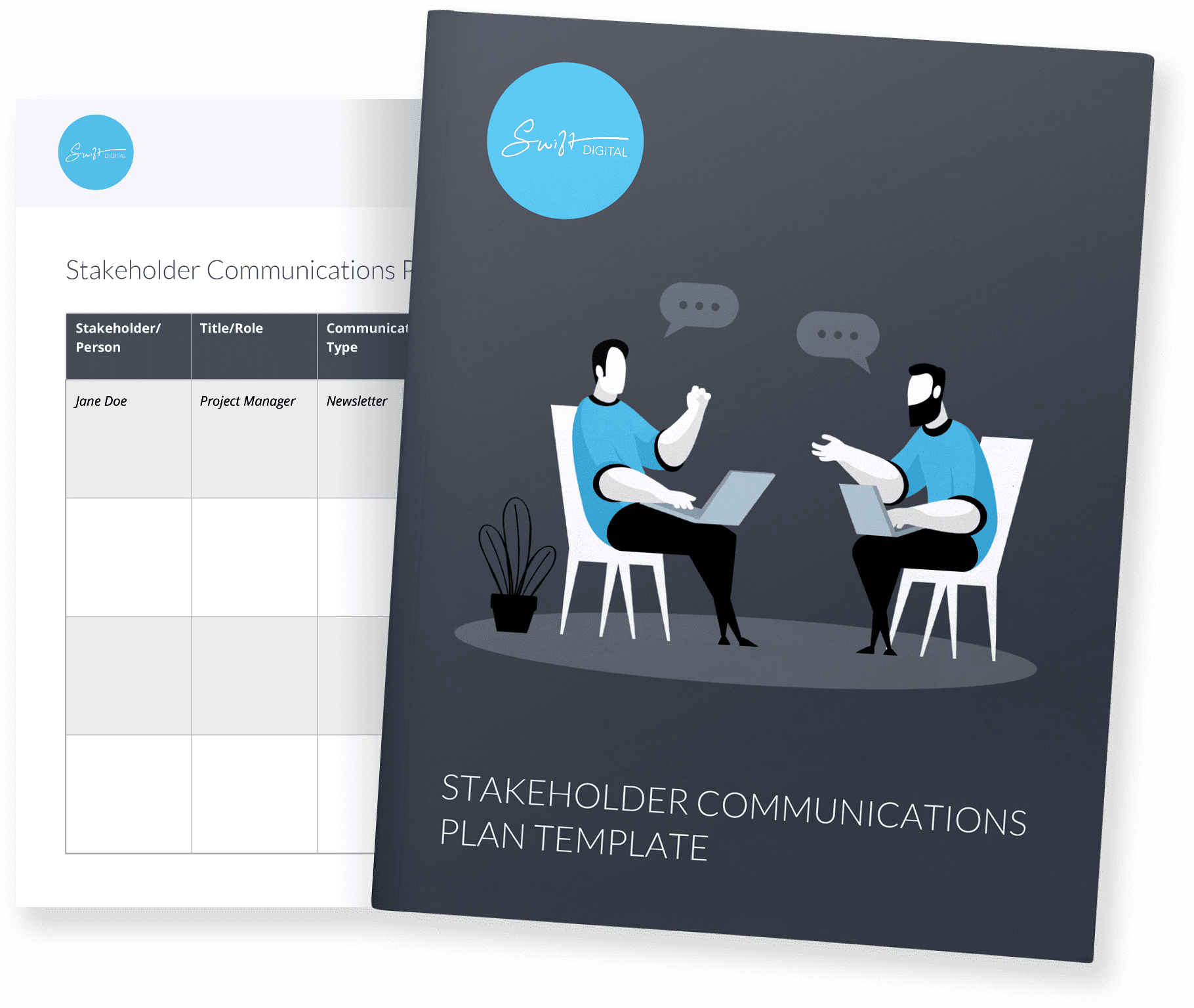 Download Template
How Do You Identify Stakeholders in Healthcare?
To identify stakeholders in healthcare you should use a stakeholder identification method. A good starting point would be to download a stakeholder communications template that will help you clearly identify your stakeholders.
To identify your stakeholders in healthcare you need to do some research into who has a vested interest in the operations of your healthcare organisation.
Let's take a hospital as an example, there are multiple stakeholders for a hospital including, patients, community, pharmacies, doctors, nurses and even charities.
Another slightly different example is an elderly care home. An elderly care home would identify its stakeholders as patients, family members, community and maybe even funeral parlours.
Stakeholders in healthcare will include primary and secondary stakeholders. The primary stakeholders in a hospital would be the doctors and the secondary stakeholders may be the pharmaceutical companies. A secondary stakeholder is a stakeholder who may disrupt or affect the relationships with the primary stakeholders.
How Important are Stakeholders in Healthcare?
Stakeholders in healthcare play a major role in the direction of the healthcare industry. Their support is vital as they provide funding, support, strategic direction, solutions and more to the overall healthcare industry. 
Stakeholders in healthcare can influence the public opinion about the healthcare system and that of its subsidiaries by providing information and opinion on the particular healthcare organisation.
4 Types of Healthcare Subsidaries
Each of these subsidiaries will have its own stakeholders in healthcare. The stakeholder will differ slightly for each but in general, all will have patients, community, healthcare workers and government as overarching stakeholders.
Health Promotion

Health and Social Care

Health Research

Public Health
Health Promotion - What are stakeholders in health promotion?
The stakeholders in health promotion include; patients, fitness professionals, dietitians, health and wellness doctors, government, doctors, funding agencies and management.
Health and Social Care - What is a stakeholder in health and social care?
The stakeholders in social care include; patients, government, communities, local government, charities, inspecting bodies, managers, employers, trade unions, suppliers, pharmaceuticals, social groups, social health groups, quitlines. 
Health Research - Who are the stakeholders in health research?
The stakeholders in health research include; patients, universities, government, community, pharmaceuticals, doctors, specialists, research supporters.
Public Health - Who are the stakeholders in public health?
The stakeholders in public health include; patients, the public, community, government, pharmaceuticals, schools, specialists, government, international bodies, research supporters.
Who is the Most Important Stakeholder in The Healthcare Industry?
The most important stakeholders in healthcare are the patients, providers (professionals) and policymakers, the three 'Ps'. 
Above all the patients are the most important stakeholders in healthcare. Patients feature in each of the subsidiaries and they play an important role in stakeholder engagement across the healthcare industry. To help identify your stakeholders and how you want to engage with them, you can use a stakeholder engagement matrix.
How The Healthcare Uses Stakeholder Management Platforms
Healthcare institutions are integrating their stakeholder and internal communications by using stakeholder management platforms to stay in contact with their stakeholders.
Data Security in Healthcare
Data security is very important in the healthcare industry. The healthcare industry handles sensitive data about people all across Australia. That's why healthcare organisations choose to use Australian stakeholder management platforms that meet strict data privacy requirements and have a high level of data security.
Examples of Healthcare Stakeholder Mangement
We have three examples of healthcare institutions that have used stakeholder management platforms like Swift Digital to keep their stakeholders informed, engaged and connected.
1. IcanQuit - NSW Government
This example from IcanQuit was created for a campaign by the NSW Government. This landing page is used in the campaign to communicate with their stakeholders. The subsidiary being health and social care and health promotion and the stakeholders in healthcare being the patient along with the Government.
2. Cancer Council
This example from the Cancer Council is an email communication sent out to communicate and engage with their stakeholders. The subsidiaries in this example would be public health and health and social care. 
The stakeholders are patients, the public and the community.
The Cancer Council also use Swift Digital for their stakeholder management sending out regular newsletters to their stakeholders to keep them informed and up to date with the latest health advice and updates on cancer.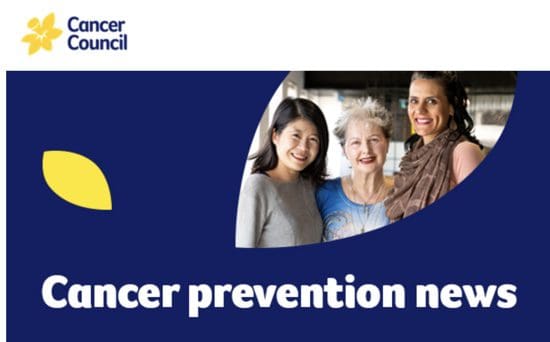 3. Canberra Health Services
Canberra Health Services deliver a range of health services for patients and consumers across the Australian Capital Territory (ACT) and surrounding Southern New South Wales region. They send out regular communications to their stakeholders keeping them informed of new development across the healthcare sector in Canberra.
They use Swift Digital as their stakeholder management platform to keep in touch with their patients, update them on their appointments and keep them in the loop about their health.
Why are Stakeholders Important in Healthcare?
Stakeholders in healthcare are important because they keep the healthcare system and industry evolving and up to date with the latest health developments and contribute to a service that is within the public's interest. 
Stakeholders can provide the healthcare industry with primary research and can respond realistically to proposed changes, helping to shape a modern healthcare industry. 
Stakeholder communication and engagement within the healthcare industry is paramount to the success of healthcare institutions, research teams, social wellbeing, public health and anything else that associates with the healthcare sector
Improve your Stakeholder Communication with Automation Software
Building bridges and understanding how to communicate with stakeholders is an invaluable skill and is important to the overall project success. If you would like more information on how to improve your communication with stakeholders then feel free to get in touch with Swift Digital.
Swift Digital works with a number of public and private sector companies – including Government organisations, Universities and Utility companies– to improve their communications and stakeholder management.
Do you need help communicating with stakeholders? Or want to improve your stakeholder management process.  Here at Swift Digital, we provide email automation services that can help facilitate your stakeholder communications and help to improve your stakeholder relationships.
To find out how your business can get the best out of Swift Digital's platform, contact our team.
The Preferred Email, Events and SMS Automation Software For All Australian Government Departments
Swift Digital's templates help you effortlessly create stunning emails and events communications using our drag-and-drop email and event builder.
You can raise engagement with embedded images, videos, polls, article feedback, and emojis and schedule messages to send at the right time.
Government departments' unique marketing requirements are covered with Swift Digital, and full compliance with all anti-spam and privacy laws is guaranteed. Swift Digital is also ISO 27001 certified.
Swift Digital is Australia's leader in marketing automation software and event management working with organisations like the NSW Government, ATO, and companies like Westpac Bank and Qantas.
Find out why we're the Australian government department's number one choice for their professional communications and events.
To find out how your business can get the best out of Swift Digital's platform, contact our team today.
Don't forget to share this post!