Are you under pressure to get your campaign emails sent?
Do you need an extra pair of hands?
Find out how you and your team can get additional help, plus one hour of work worth $225 for absolutely FREE.
What is Swift Digital Bureau Service?
We offer the Swift Digital Bureau Service, whereby you can call on a Swift Digital expert to help you with your workload.  Let our trained Swift Digital support team do the work for you!
Our experts can help in the following areas:
Project Work & Consultation

Marketing Automation

Campaign Building

Publishing Emails

Setting Up Events

Strategising

Wireframing

Content Creation
Do you have a big project and need the extra resource? That's where Swift Digital can help.
The Swift Digital Service is ideal for those who are strapped for time to create and build their emails, send and publish their newsletters or are running out of time to create events and send out invites.
We can also assist you with consulting, scoping out future projects, wireframing and creative strategy and direction.
You can also pre-purchase design or development hours to be put towards new templates, template modifications, or other custom projects.
Why Use Swift Digital Bureau Service?
No need to wait for sign off on a quote before starting work

Makes budgeting for work easier and simpler

Faster turnaround of work and response

Unused hours are fully refundable if your contract comes to an end

Plus 1-hour worth of work for FREE!
How Does Swift Digital Bureau Service Work?
1. Purchase Bureau Service Hours
You can purchase Swift Digital Bureau Service hours in blocks of 10 hours at a time. The good news is when you purchase a block of 10 hours you receive one hour for free (worth $225 + GST).
2. Decide How You Want to Use Your Hours
Once purchased, you can pull on our Swift Digital team's expertise, whether you need help building your emails, creating your events or planning and building your campaigns.
Our In-House Skills
Senior Designers

Senior Developers

In-house Swift Digital Specialists

Content Strategists

Senior Programmers

Creative Strategists

Digital Marketers

Automation Specialists
3. Report on Remaining Balance
We will keep you updated with how many hours you have used and what you have used them on as well as inform you each month of how many hours you have remaining.
How To Get Your Bureau Hours
Contact your Account Manager or our support team at support@swiftdigital.com.au and let them know you would like to purchase your Bureau Service hours and get $225 (+ GST) worth of free credit today.
Swift Digital Account Managers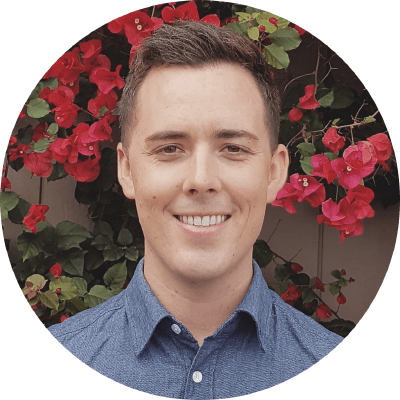 Ryan Harris
(VIC, ACT, WA, QLD, TAS & NT)