"Wait, let me proofread that again!"
"Oh, no which mail group did I choose??"
If you're in email marketing and you publish regularly, you will be intimately familiar with these kinds of questions. No matter how many times you double check and proofread, hitting the ever-so-final send button can still be a stressful experience! In fact, it's so common that an industry term has been coined for this nerve-racking moment: send anxiety.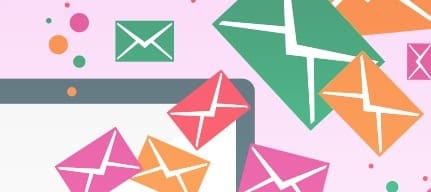 Send anxiety is a very human response, and many of us go through it on a regular basis. It doesn't matter how many times I hit that publish button, I still cringe and stress a little each time. After all, you've spent a considerable amount of time creating content, wrangling contributors, and testing your beautiful email before getting to this point. You've proofread, had a colleague look over it for you, proofread again, and sent 'just one last test' – of course you just want everything to go perfectly.
If you sweat your way through sending out event invites, or blast out your newsletter with a white-knuckled grip on the mouse, take a deep breath. It's going to be okay. We've got a checklist.
It's important to remember that no matter how much we triple check and test, mistakes happen. We all make mistakes, and it's wise to remind yourself of this every now and then. If you keep this in mind, it will be easier to take action when and if an error eventually slips through. Take a look at our post about damage control for some (calm) guidance on handling common mistakes.
Finally, if you're still stressing and just can't bring yourself to commit to a publish, remember that the Swift support team are always here to help. We're more than happy to discuss your publishing details, and to do a bit of a figurative hand-holding throughout the email publishing process. We're all familiar with send anxiety over here, so a sympathetic ear is just a support call/chat/email away!
The Preferred Email, Events and SMS Automation Software For All Australian Government Departments
Swift Digital's templates help you effortlessly create stunning emails and events communications using our drag-and-drop email and event builder.
You can raise engagement with embedded images, videos, polls, article feedback, and emojis and schedule messages to send at the right time.
Government departments' unique marketing requirements are covered with Swift Digital, and full compliance with all anti-spam and privacy laws is guaranteed. Swift Digital is also ISO 27001 certified.
Swift Digital is Australia's leader in marketing automation software and event management working with organisations like the NSW Government, ATO, and companies like Westpac Bank and Qantas.
Find out why we're the Australian government department's number one choice for their professional communications and events.
To find out how your business can get the best out of Swift Digital's platform, contact our team today.
Don't forget to share this post!