Creating a Culture of Inclusivity
How internal communications can support a better workplace culture.
"Creating an inclusive workplace is fundamental to maximising diversity and creating successful organisations in today's complex global environment." The Diversity Council of Australia says, but what exactly is inclusivity and why does it matter?
Workplace inclusion occurs when all employees feel valued and accepted.
Nobody in the organisation feels pressure to conform to a specific race, body image, religion, age, gender, class, or other factor.
Employees can thrive in inclusive organisations regardless of their background or circumstances. 
Creating a workplace that is equal, diverse, and inclusive is a critical component of any successful business strategy. Recognising and capitalising on the benefits of diversity in the workplace allows organisations to reach their full potential.
Inclusion entails far more than anti-harassment training and the installation of wheelchair ramps.
It's about valuing, recognising, respecting, embracing, and including individual differences in the workplace, and believing that doing so will add value to the workplace.
When people with diverse experiences and backgrounds work together well, they create a high-performance and innovative working environment.
Data and Security Platform Checklist
Cover essential data and security requirements

Ask the right questions to your security team

Highlights internal security procedures you should be looking for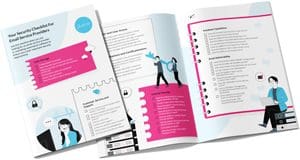 Download Checklist
Understanding How People Experience Inclusion
To be able to build on your workplace inclusion, you must first have a fundamental understanding of how people feel inclusion and the qualities of a workplace that is inclusive. Here are the foundations for inclusive practises:
1. Encourage Open Collaboration
When people feel they "have a voice" in the company, and that collaboration is welcome, they are more likely to communicate their ideas to their co-workers.
2. Nurture a Sense of Belonging
If data is hosted offshore, it is not always possible to know what standard your offshore provider complies with. Global interoperability standards don't require all countries to follow the same frameworks.
Instead, it allows for bridges to be built across international frameworks to abide by each country's laws, meaning that your marketing automation data can be used according to that country's legal framework rather than abiding by Australia's compliance standards.
3. Celebrate Individual Uniqueness
Employees like to know their employer and co-workers recognise and appreciate the individual qualities, skills, and experiences that they bring to the table.
4. Provide Chances for Development
Staff who are given the opportunity to learn new skills and advance their careers are aware that their employer is invested in their personal progress as well as their ideas and goals for the future.
5. Give Them the Right Tools to Succeed
It's not enough to remove barriers to inclusion, you also need to provide them with the right tools, equipment, and other resources such as manager support or diversity and affinity groups.
6. Get Everyone on the Same Page
Ensure leaders, managers, and employees are on the same page. Clearly and repeatedly communicate and train staff on the significance of inclusive work environments. 
Some people may need additional training and management to reach the point of embracing an inclusive culture, and sadly some people may never be able to adapt to an inclusive environment and may need to be let go.
How Can Internal Communications Improve Inclusivity?
Swift Digital's internal communications platform makes it easy to address all six of the inclusivity metrics above.
1. Open Collaboration
Our software makes it easy and fun to engage staff and gain in-depth feedback. You can use surveys or polls or invite people to rate a subject or topic with stars, rating cards and emotions.
2. A Sense of Belonging
Your internal communications platform is the perfect place to welcome new staff, unify teams, and increase the sense of belonging in the organisation.
3. Celebrate Individuals
The company e-newsletter is an ideal chance to recognise members of the workplace for their big achievements. Use our platform to send a bonus or reward to an individual, or even just a quick pat on the back via chat.
4. Chances for Development
With Swift Digital you can set up an entire training journey with emails triggered by each stage of the employee's development, embedded video, links to landing pages and even questions to check if the trainee has remembered the pertinent facts.
5. The Tools to Succeed
Use our platform to clearly communicate which tools are available to your staff, easily link to digital tools, or promote relevant support services via email.
6. Everyone on the Same Page
Our all-in-one email marketing software enables you to connect with stakeholders securely and without privacy concerns, while keeping employees, contractors and constituents informed.
Database segmentation means you can ensure people are receiving all of the communications that are relevant to their role. 
Talk about inclusion! You don't have to be a graphic artist to design gorgeous emails, newsletters, and campaigns, with the help of the drag-and-drop email builder featured in Swift Digital's email marketing software for government departments.
Use our built-in capabilities to automate campaigns and user journeys, view contact engagement, and discover sophisticated insights and statistics regarding how well your messages are performing.
The Preferred Email, Events and SMS automation Software For All Australian Government Departments
Swift Digital's templates help you effortlessly create stunning emails and events communications using our drag-and-drop email and event builder.
You can raise engagement with embedded images, videos, polls, article feedback, and emojis and schedule messages to send at the right time.
Government departments' unique marketing requirements are covered with Swift Digital, and full compliance with all anti-spam and privacy laws is guaranteed. Swift Digital is also ISO 27001 certified.
Swift Digital is Australia's leader in marketing automation software and event management working with organisations like the NSW Government, ATO, and companies like Westpac Bank and Qantas.
Find out why we're the Australian government department's number one choice for their professional communications and events.
To find out how your business can get the best out of Swift Digital's platform, contact our team today.
Don't forget to share this post!