Government email marketing
for government departments
Federal or state government departments, government-funded organisations.
Australian Government Departments have selected Swift Digital as their engagement platform.
A fully secure, compliant & integrated email marketing platform for government.
All-in-one email marketing software for government departments.
Effortlessly create stunning emails, newsletters and campaigns using our drag-and-drop email builder. Use our built-in tools to automate campaigns and user journeys, see contact engagement, and advanced insights and statistics to see how your communications perform.
See all this and more in action. Schedule a demo to see how our email marketing software can help you….
Download Brochure
Connect
Connect with stakeholders securely & without privacy concerns
Performance
Promote events and new initiatives
Automate
Develop email campaigns with automated 'triggers'
Nurture
Keep employees, contractors & constituents informed.
Manage
Manage multiple email lists
Efficiency
Free up time for other marketing activities
"There are 3.7 billion e-mail users in the world as of 2017

Statista

2017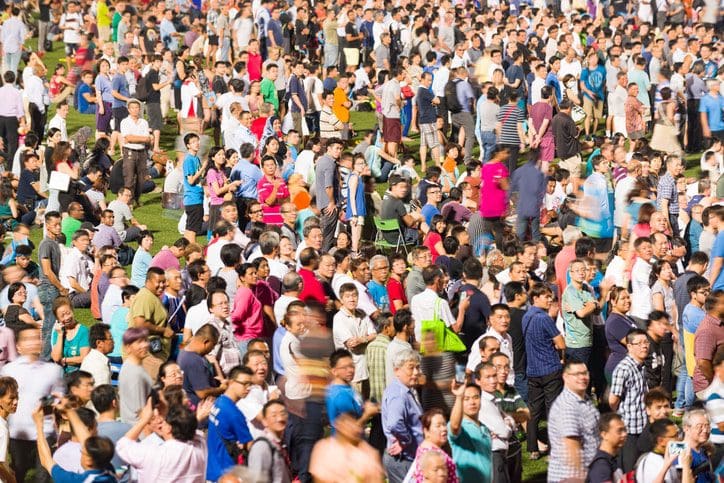 Why Swift Digital?
We focus on taking care of the unique marketing requirements of government departments, NFPs, and other organisations with stringent security practices and for whom data security is paramount.
With data servers located in Australia and full compliance with all anti-spam and privacy laws guaranteed, your data is safe with us. In fact, we're government-accredited in many states.
And our email servers are unmatched in terms of their high-quality reputation in Australia.
Since starting out in 2001, we've helped thousands of Australian organisations automate their marketing. As well as government clients, we help superannuation, investment, banking, educational, and legal/accounting organisations.
Our all-in-one marketing automation platform incorporates event management, online surveys, landing pages, engagement scoring, mobile marketing, as well as email marketing.
"We have started sending out our internal newsletter and have been getting great comments from the business on the new look and feel of the emails. Also, our team is very happy with the support received when they've had questions.

NSW Government
Some impressive statistics
Packed to the rafters with email marketing features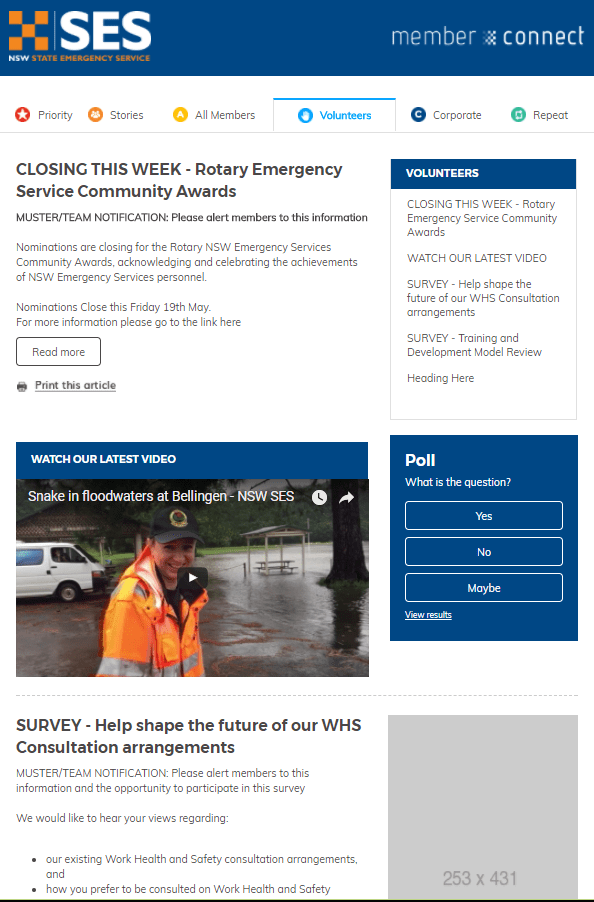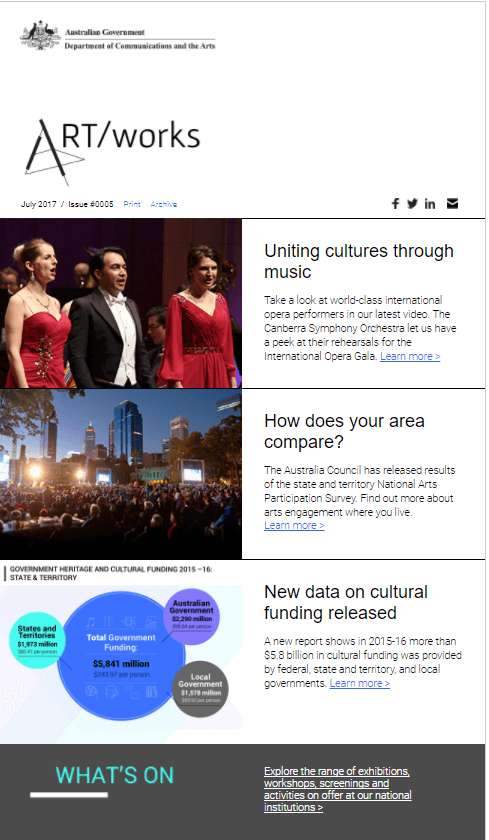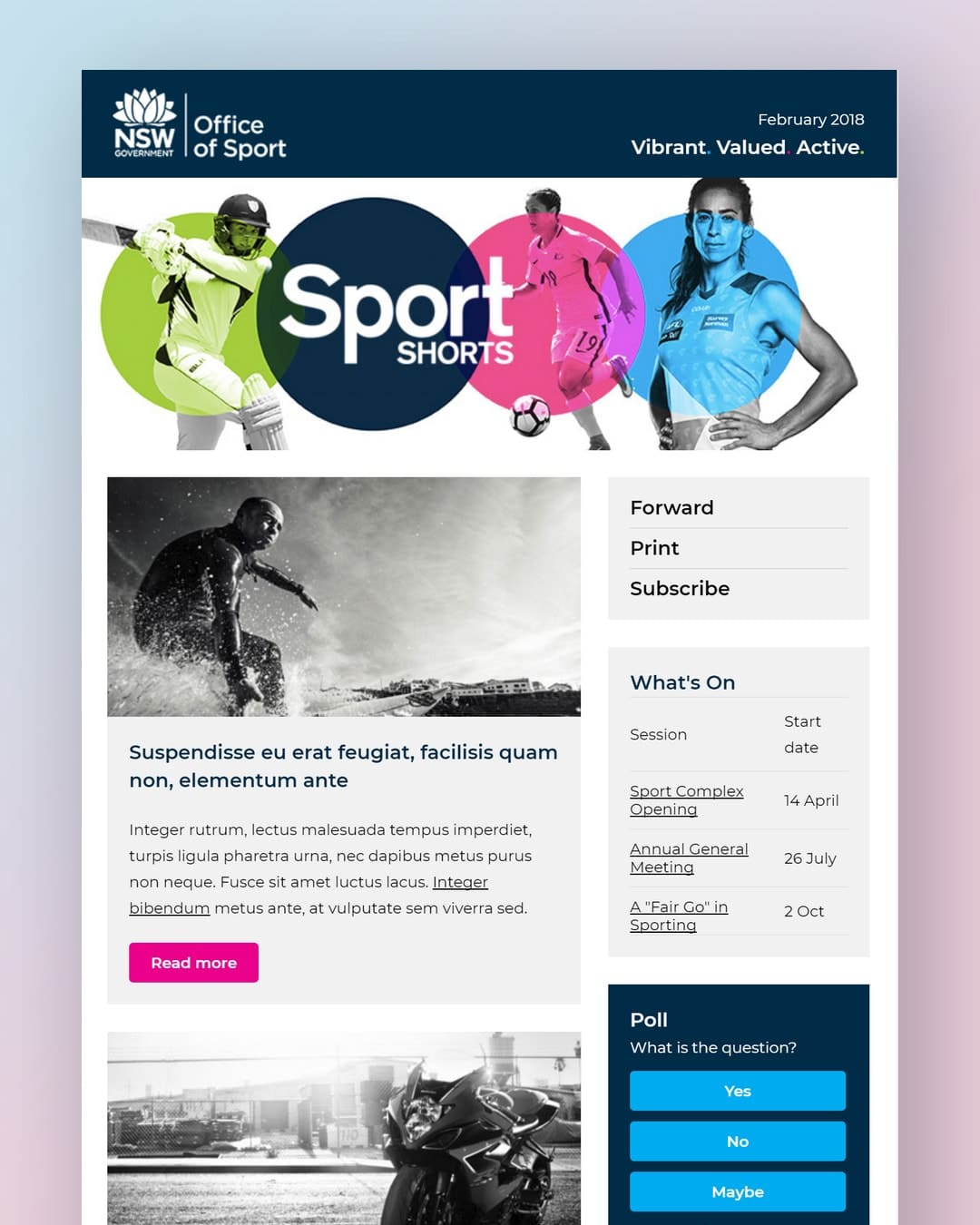 Who's it for?
As a federal or state government department or government-funded organisation, a secure email-marketing platform with data servers based here in Australia is essential.
Keeping your employees, contractors & constituents informed and up-to-date is essential – and increasingly they expect to be able to do this while on the move and using the available technology.
The Swift Digital platform is the most comprehensive solution for looking after the interests of your stakeholders, confident in the knowledge that their data is safe.
Our technology simplifies, centralises, and automates your communications, making it easy to stay in regular contact.
Australian Government Departments have selected Swift Digital as their engagement platform.
"The Swift system has added a level of sophistication to our events, and an enhanced guest experience. It was exactly what we were looking for! We may be of slight bias, but of all the invitations we've received in the past year, we haven't come across a better system.

Australian Olympic Committee
Achieve more from email marketing
Easily segment databases of contacts & send personalised emails

Raise engagement levels with images, video & maps embedded
Quickly design emails from beautiful templates

Automate emails to be sent with time triggers

Increase open rates with optimised subject lines & copy
Send regular newsletters to keep stakeholders informed

A/B test to see what's working and what's not

Optimise communications for mobile
More impact… less time
With our email marketing software for government departments, you can design effective email campaigns without it eating away at your time. Whether you're promoting an event or simply informing people about upcoming changes or other news, you can set and forget emails with our tools. Get your messages to the right people at the right time…
Send automated emails and SMS messages based on dates
Seven days after subscribing
Send automated emails and SMS messages based on behaviour
If "Welcome" email is unopened
Build user journeys with unlimited paths, actions, and milestones
Build unlimited paths with various triggers to send email and SMS campaigns.
Set triggers to occur at any variable, from immediately to hundreds of days later.
Assign data conditions to triggers that must be met for campaigns to be sent.
Run, pause, edit, and clone campaign journeys at any time.
Your centralised & automated marketing hub…
In addition to email marketing, Swift Digital provides a full marketing automation platform, with comprehensive tools for:
Event management
Feedback surveys
Mobile/SMS marketing
Engagement scoring
Landing pages, and more
The platform integrates with existing CRM software and becomes your central, secure hub for marketing activity.
Learn more: Email Marketing
What's next?
1. Click 'Get Started'
2. Fill out the form to submit a request
3. We'll be in touch to help
Get Started
Recent E-mail Marketing Related Articles
For More Tips, Tricks and Information About E-mail Marketing - Subscribe To The Swift Digital Blog
What is Omnichannel Marketing: A Guide
5 | Minute ReadOmnichannel marketing is a strategy that focuses on creating a unified and seamless customer experience across all channels, whether online or offline. The idea is to integrate various marketing channels—such as websites, social media, email, physical stores, and more—so that they work together harmoniously.Omnichannel marketing is crucial…
Read More