Easy. Powerful. Flexible.
Marketing Automation Software
Whether you're building sophisticated drip campaigns, planning a series of events, or crafting regular monthly newsletters, all of the marketing automation tools you need are at your fingertips with the Swift Digital platform. Save time and get more from your digital marketing automation platform.
Harness the power of Campaign Builder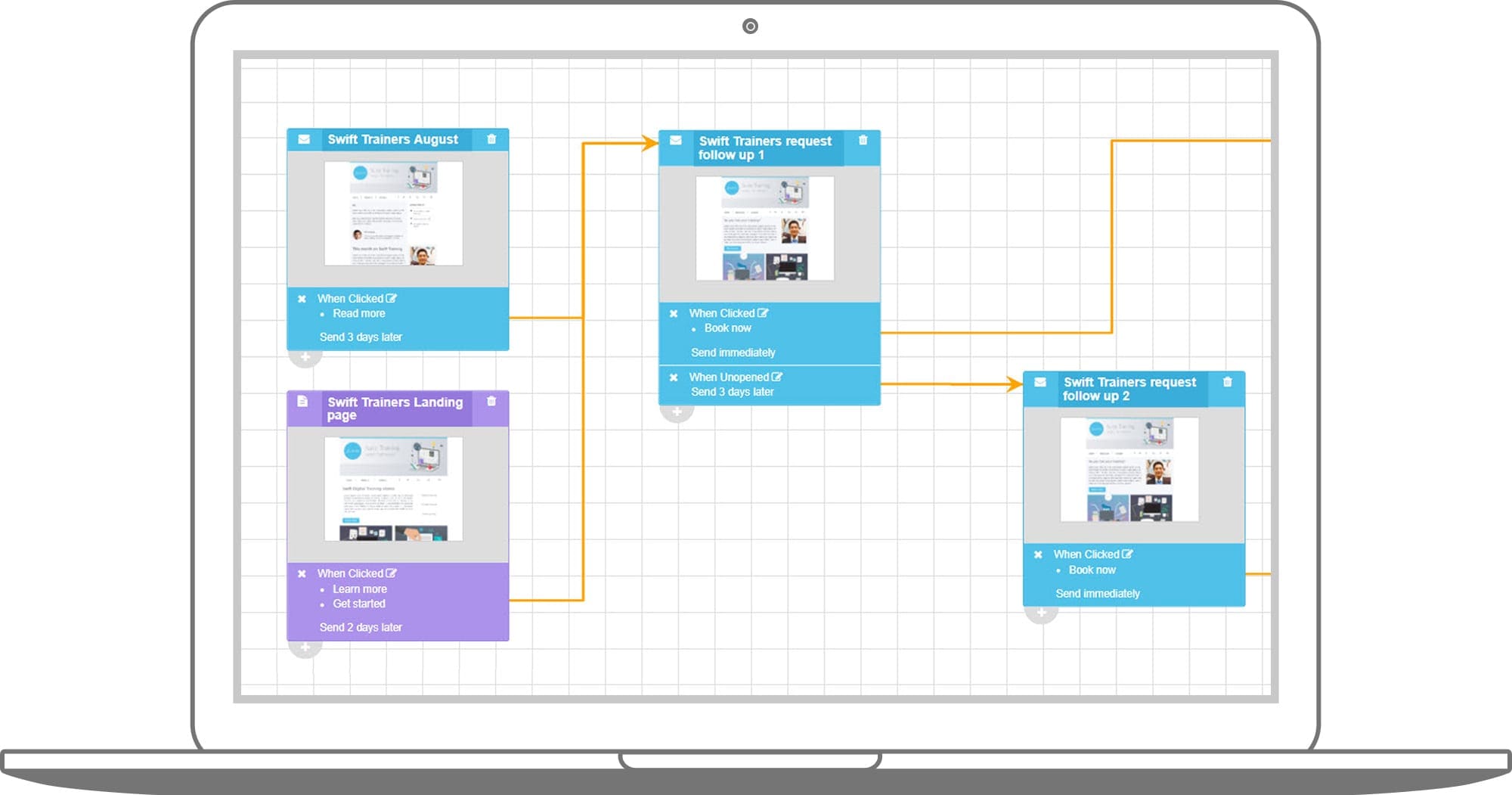 Create emails and assign triggers to occur based on user behaviours (such as opening, clicking or not opening).
Create landing pages and assign triggers to occur based on user behaviours (such as visits, clicks, form submissions, etc.).
Create converging paths where multiple triggers must occur for the next milestone to be reached.
Send an automated email when a milestone is reached. Assign additional triggers based on interactions with triggered communications.
Send follow up emails when previously sent emails remain unopened for a set period of time.
Continue your journey with more milestones, triggers and paths.
See Campaign Builder in action!
Marketing Automation, Creating a Campaign Journey | Duration: 4:46
Tools to help you automate your marketing tasks
Use our drag-and-drop Campaign Builder to create user journeys and assign actions to occur based on behaviours (opens, clicks, inactivity, etc.) and/or dates variables.
Use our Trigger Module to schedule one-off email sends when a user performs a behaviour or when a specified date is met (birthdays, memberships, renewals, etc.).
Automate event marketing communications such as: invitations, email reminders, SMS reminders, follow-ups, etc. to send to contacts, registrants, non-respondents, attendees, no-shows, etc.
Triggers give complete control over user journeys
Assign behavioural triggers based on conditions such as: clicks, opens, conversions, visits, downloads, inactivity, etc.
Build date-based triggers for: memberships, birthdays, renewals, inactivity, milestones, or any other important date.
Link and track website visits and page lands, then activate triggers based on user browsing habits and activities.
Contact scores to see who's engaged and who's not.
A customer engagement score is a measure of just how well your customers are connected to your brand. Each customer has a unique score based on their interactions with your products and services. The higher the score, the more likely they are to engage or reengage with you.
Engagement scores are automatically generated by tracking activities such as: web clicks, opening and reading marketing emails, registering for an event, completing a survey, filling in an online form, downloading a document, etc.
You can use engagement scores to create new market segments and target groups who are highly engaged and most likely to convert.
Learn more: Engagement Scoring
Increase email engagement with emojis, ratings, and emoticons!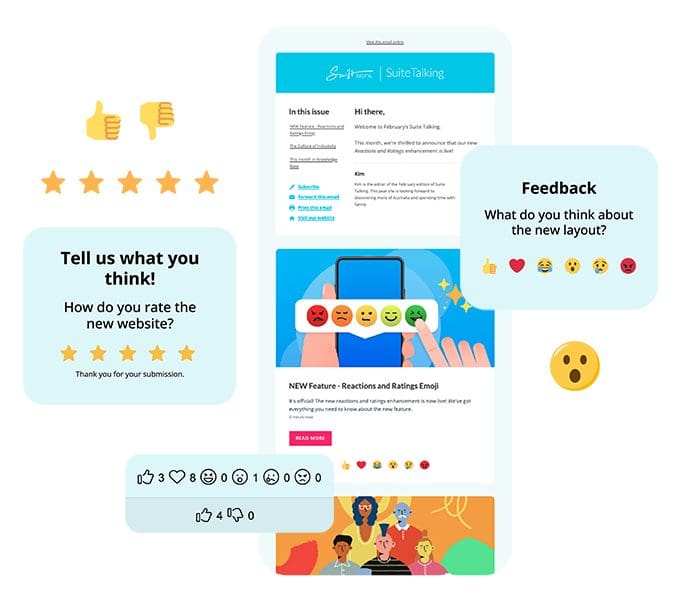 Improve email engagement
Capture your audience's attention and increase engagement!
Find out more about your audience's sentiment
Insight like never before! Select emoticons to suit your comms and find out what your readers think of your articles and content.
Gain in-depth feedback 
Invite your subscribers to rate a subject or topic. Give your subscribers a choice of rating by stars, rating cards and emotions.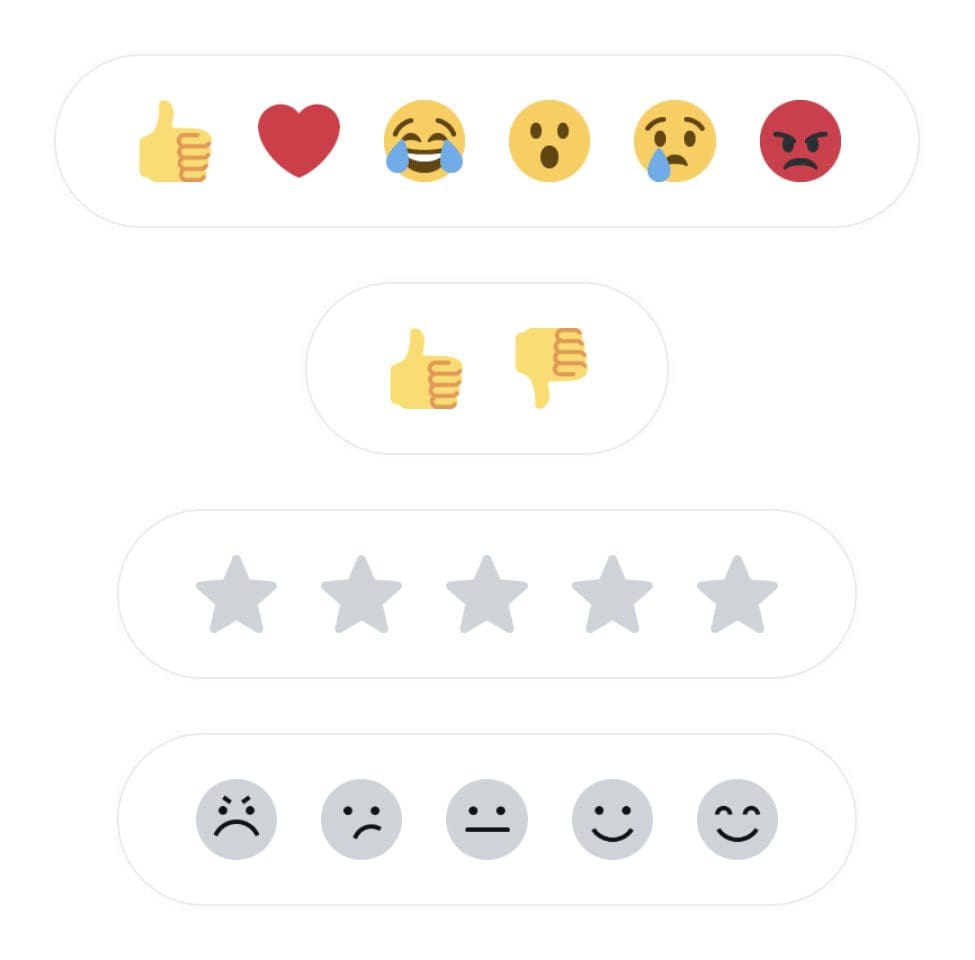 Swift Digital's Platform Solutions
Multiple integration options
Marketing Automation Frequently Asked Questions
Recent Marketing Automation Articles.
Key Benefits of Using Event Management Software To Run Events [Free Checklist]
5 | Minute Read  An Event Management system is a solution to facilitate the planning of an event. An event management system can create and manage event invitations, tickets and confirmations, event payments and overall event marketing and management, including attendee check-in, attendee engagement and the creation of event landing…
Read More