Say 'hello' to the best online event registration software in Australia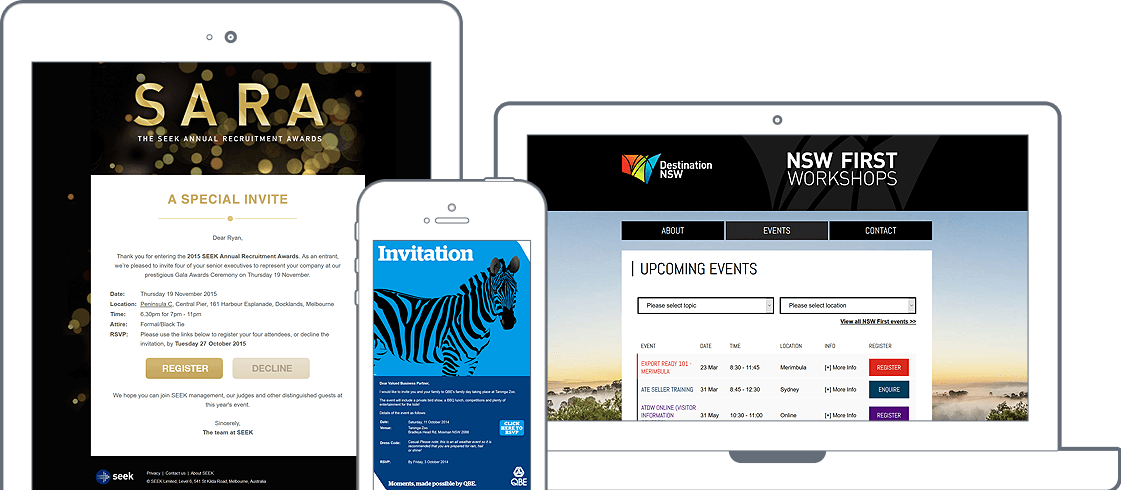 Custom Branded Templates
We customise your templates so the entire event process reflects your brand and/or event theme.
Mobile Responsive
All templates, emails and pages are automatically mobile responsive.
Event Extensions
Custom calendars, appointment booking systems and complex registration forms are our specialty.
Packed to the rafters with features for online event registration
Event Planning Checklist
Plan your event successfully and make sure you don't miss a thing.
Get our Event Planning Checklist now!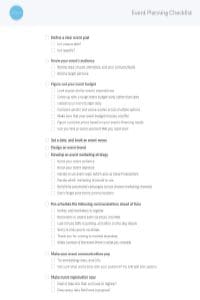 Download Checklist
Powerful online event registraton software
Harness the true power of event software. The Swift Digital online event management software provides numerous automation features to assist in running your events. This online event management software can automate::
Emails – Automatically issue:

Event invitations to a designated contact list
'Reminders to register' to non-respondents
Confirmation emails/event tickets to registrants
'Reminder to attend' email to event registrants
'Thank you for attending' emails to attendees
'Sorry we missed you' emails to no-shows

SMS – Send 'reminder to attend' SMS's to event registrants
Payments – We provide payment gateway integration and invoices/receipts to fully automate the payment process
Cancellations – Allow registrants to cancel their registration if they're no longer able to attend
Learn more: Marketing Automation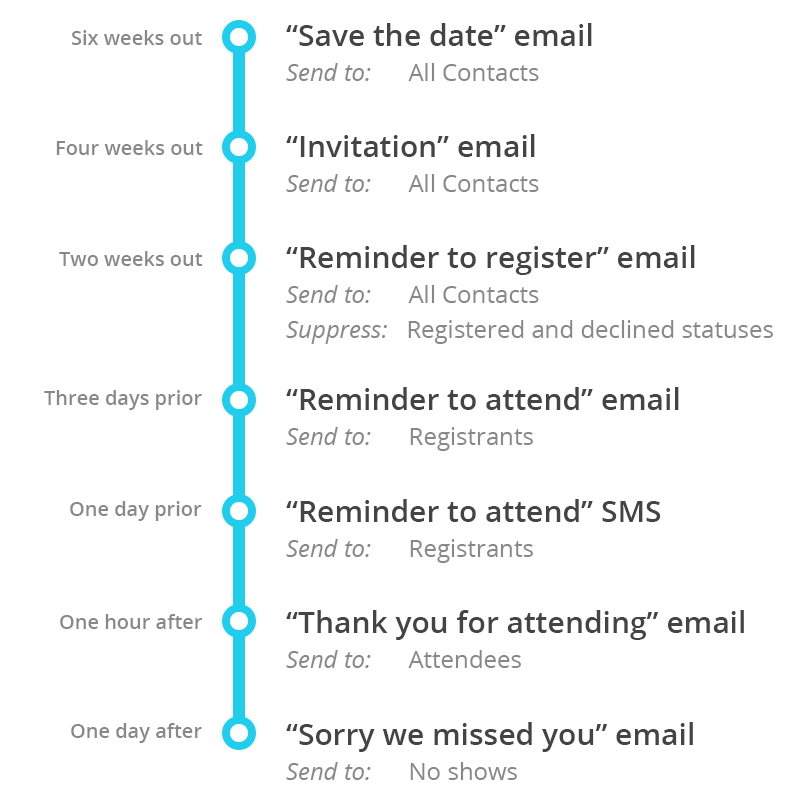 Use our online event registration software to own your events with beautiful, end-to-end custom branding
If your current online event software stamps it's logo and name all over your email communications and registration forms, you're doing it wrong. We know the importance of brand and themes to events, so every time you create an event, you can set your styles and upload custom banner and footer images which will automatically appear across all emails, forms and pages that reside under your event.
Running events is part of advertising, and we make it easier than ever to present your event and brand in a professional way. This is only one of the reason why Swift Digital is the best event booking software available in Australia.
Online Event Registration Software that Manages Events and Registrations in Real-time
The administration area of this online event management software presents event and registrant data in real-time. From the moment you send an invitation with this event software, you'll begin to see registrations trickle (or flood) through. Registrants enter the system with all data they provided on the registration form. You can then modify this data or adjust registrations (move, cancel, etc) as needed.
Manage Events
Create, organise and modify events on the fly.
Manage Registrations
Search and modify registrations as required.
Event software that provides extensions for calendars, appointments, complex registration forms and more
We provide our clients with many custom solutions to help them run a professional and smooth event process. If you have an event or event series that requires a custom event extension, get in contact with us to discuss how we can help.
Our event software specialise in the following event extensions :
Complex registration forms

Branching questions
Multi-session or multi-city
Hidden fields (pass data from invitation to form)
Dynamic content and options (contact-determinant fields or variables)

Custom event calendars

Day, month or list view
Single or multi-select events
Embed within your website

Appointment booking systems
Event websites and event microsites
Run paid events with ease using online event registration software
Running paid events shouldn't be an arduous affair. We offer automated invoicing for manual payments or Bpay/bank transfers, online payments through your bank, and automated receipts/payment confirmations.
For online payments, we integrate your Swift account directly with your bank's payment gateway system. This provides several benefits to you:
You receive funds immediately in your designated bank account
Our event software never handle funds directly, this improves security as everything goes straight to your bank account
We don't skim money off the top of your event sales/transactions like many other event software companies do
You can initiate refunds directly within your payment gateway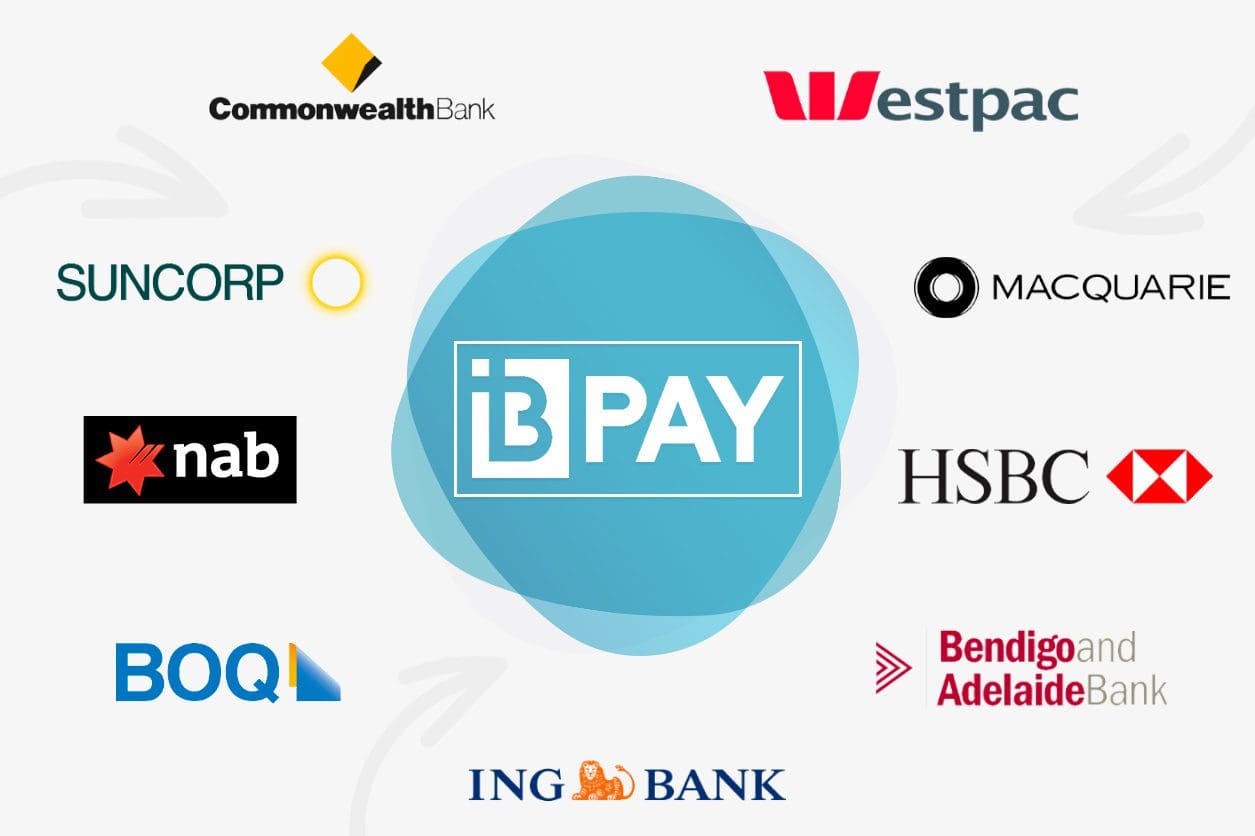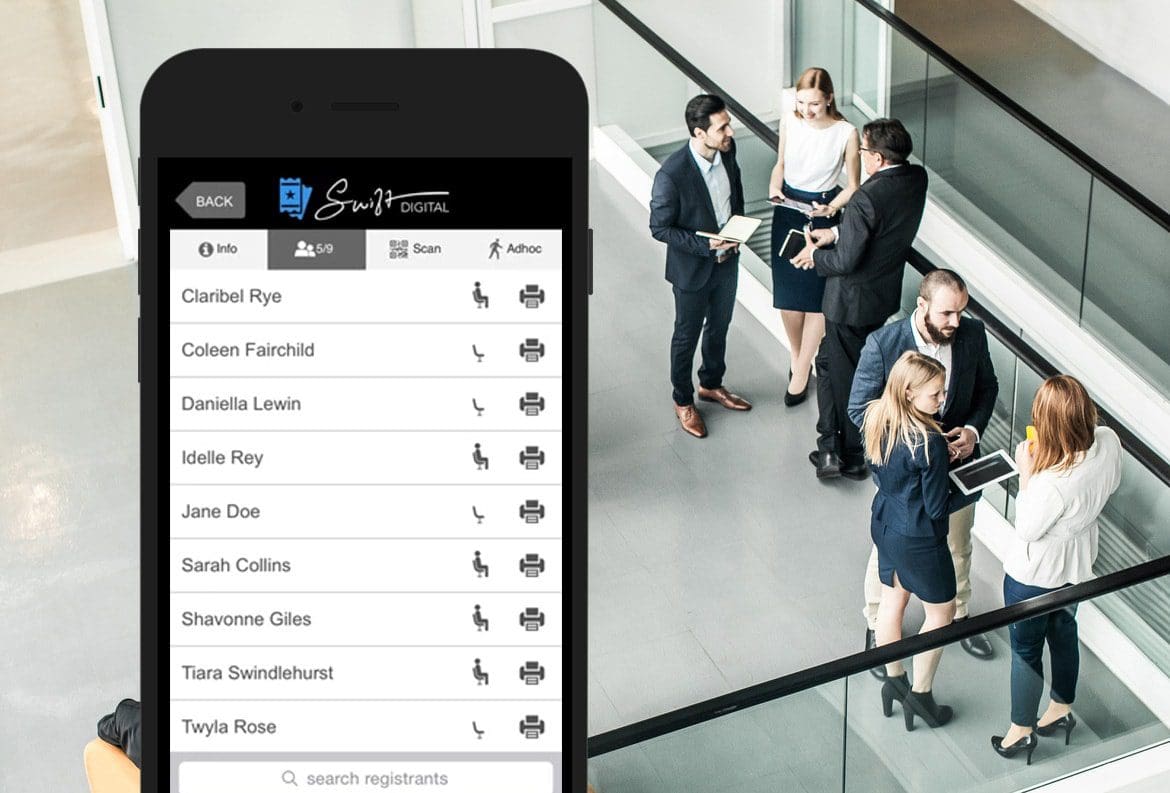 Impress guests and streamline check-ins with our iOS event planning app
Gone are the days of shuffling through pages of registrants to mark attendance. Manual, paper-based check-ins can be time consuming, flustering and leaves attendees with vibes of technological ineptness. Now you can use our iOS event check-in app to scan attendance with bar codes, or quickly locate an attendee through incremental search (Eg. type "Fra" to immediately see all "Franks" or "Frans" registered for your event).
Our event app also allows you to quickly add "rock up" registrants and even wirelessly print name labels. How's that for savvy?
Learn more: Mobile event planning app
Clients love our online event registration software
"The Swift system has added a level of sophistication to our events, and an enhanced guest experience. It was exactly what we were looking for! We may be of slight bias, but of all the invitations we've received in the past year, we haven't come across a better system."

Australian Olympic Committee
"A big thank you for all your team's help to date! The Employee and Family Month site is looking and working amazingly, and we have received so much great feedback--especially on the customer experience. You guys are wonderful!"

Westpac
"The event process is working very well, and I am really happy with the look and feel of the system. Well done on the implementation, you've done a great job!"

CGU
Multiple integration options
Recent Event Management & Planning Related Articles
Key Benefits of Using Event Management Software To Run Events [Free Checklist]
5 | Minute Read  An Event Management system is a solution to facilitate the planning of an event. An event management system can create and manage event invitations, tickets and confirmations, event payments and overall event marketing and management, including attendee check-in, attendee engagement and the creation of event landing…
Read More