TAFE Queensland required a solution whereby they could display their events across their different institutions across a range of regions in Queensland.
The event booking calendar would allow them to create events for online and offline bookings. This is built-in Swift Digital's EventsDesk module.
A brief was communicated with the Swift Digital team, wireframes were created, and the result is easy to use and manage events calendar.
The calendar is reusable and has the ability to create unlimited versions of itself to meet future needs.
See details and examples below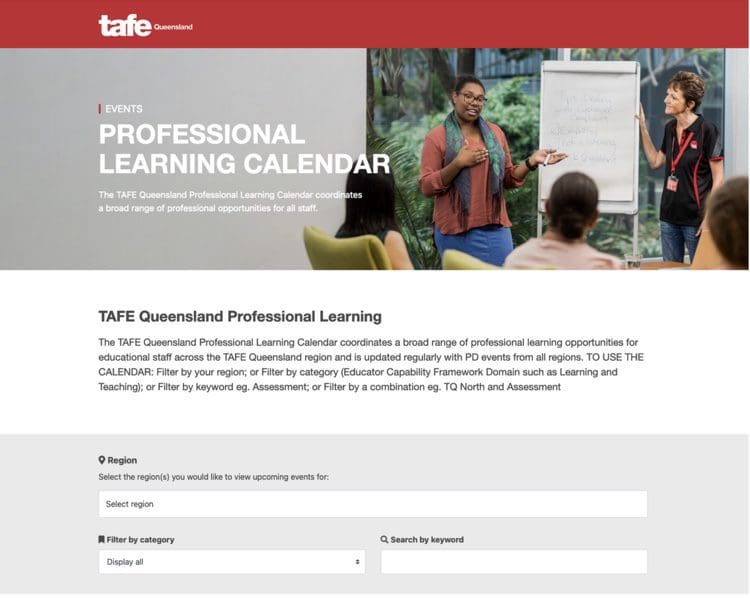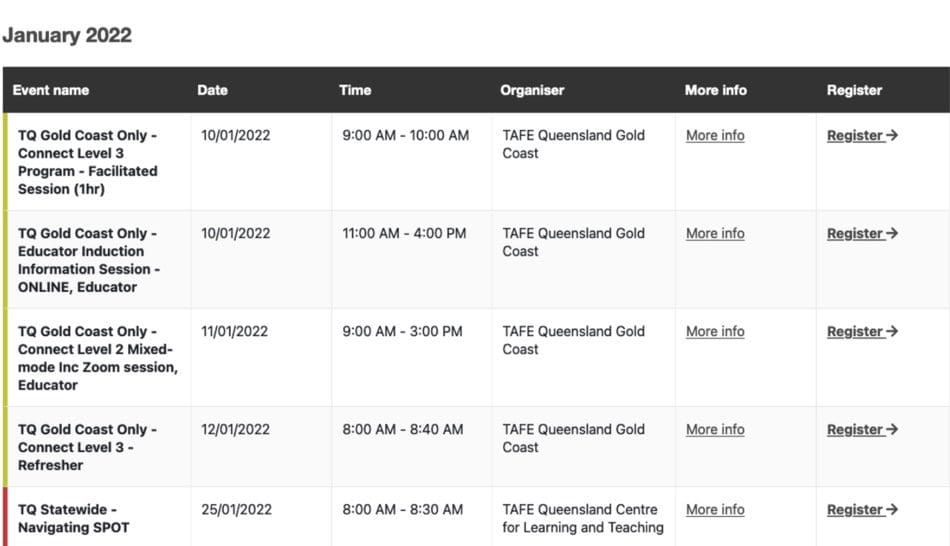 A custom event and session booking calendar
providing TAFE Queensland with a complete solution,
to capture online and offline bookings.
Booking Calendar
Visitors are directed to a booking calendar where they may choose to register for an event based on their region and category selection. They can also search for online events only.
More Info
The users can select "more info" to find out more about their session including who is the organiser, the venue, the category and a description of the event.
Registration
They then click "Register" and fill in their details. They can later cancel their booking–freeing that space–if they're no longer able to attend.