What is SMS Marketing?
When you carry out a promotional campaign via SMS (mobile phone texts) – that's SMS marketing. You can also use SMS as a communication channel in general for transactional messages, and relevant updates.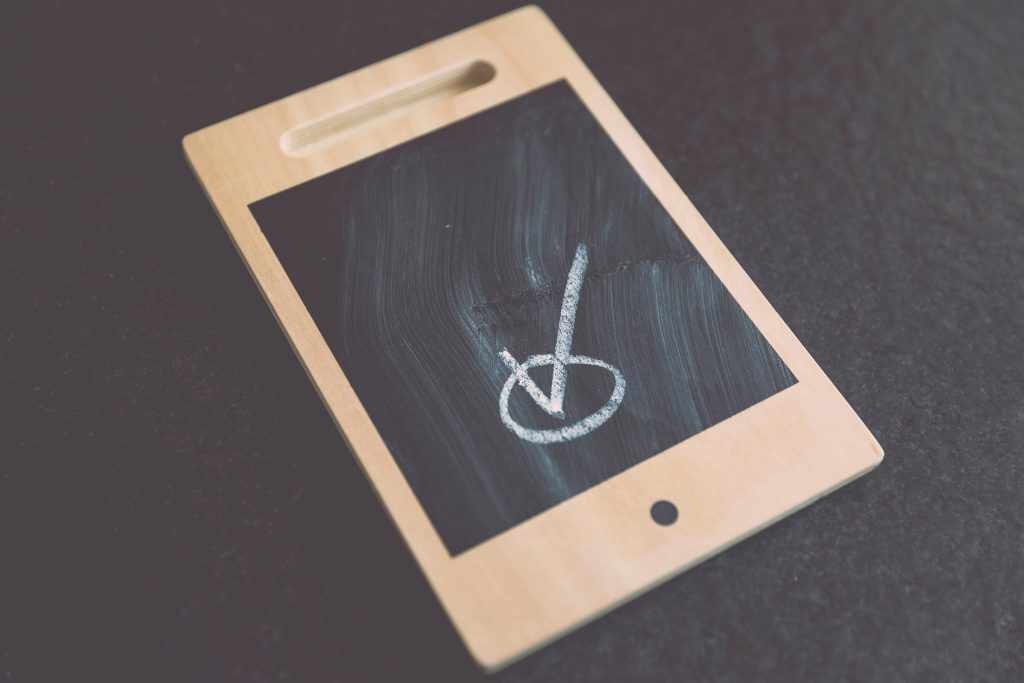 Is SMS Marketing Effective?
"Statistics have shown that 98% of all text messages are opened, and 95% of text messages are opened and responded to within 3 minutes of being delivered."
There are plenty of reasons why SMS is an effective marketing channel, the least of them being that SMS guarantees one of the highest engagement rates of all communication channels.
That's because most people have their phones with them almost 24/7, making them reachable by SMS in a way that they are not reachable elsewhere.
How do you use SMS Marketing?
An SMS marketer isn't expected to type out messages and send them to each individual recipient one by one.
SMS marketing usually involves the use of a SMS broadcaster/provider to facilitate sending out SMS campaigns in bulk. 
If you're using a marketing automation platform, they may offer SMS marketing as part of their platform, which gives you access to bulk broadcasting tools.
This is the case for Swift Digital's SMS platform, for example.
SMS Marketing Campaign Checklist
Make sure you've got all these things checked off before launching your SMS campaign.
Download our SMS Marketing Campaign Checklist.
A User Case Example For SMS Marketing
Rebecca is launching a marketing campaign across multiple communication channels. She wants to update customers on a new product her brand is offering, and give special VIP customers a one-time voucher to purchase the product at half price.

She sends a series of email campaigns to the majority of her audience, but she wants to send vouchers to special VIP customers, and she wants to make sure they don't miss it, so she's sending an SMS campaign to them.

Rebecca knows that her VIP customers expect SMS campaigns, as they opted in for SMS communications when subscribing. This means she's good to go with texting them.

Rebecca uses a SMS marketing provider, as part of her marketing automation platform to compose her SMS (text message) and publish it in bulk to 100 VIP customers.

Because Rebecca's provider provides full data reports, she can view the success of her SMS campaign. She published her SMS campaign as a 2-way communication, meaning she can receive replies. The sender mobile number was auto-generated by her SMS provider so that she can easily collect responses and view them as part of the publish report on her platform.

This cost Rebecca very little time, and she was charged a flat rate per SMS sent.
We can see why Rebecca chose SMS as a marketing channel over email when it came to sending timely, can't-be-missed information to her VIP customers.
SMS guarantees high engagement, so is best used for high value information that is urgent.
She also knew her VIP customers have explicitly given permission to her brand to send them communications via SMS (more on why this is important below, under 'What are the laws?').
Rebecca used an SMS provider to compose and bulk-publish her SMS campaign.
Luckily, her SMS provider was part of a Marketing Automation platform – meaning she was able to access further reporting and automation tools.
Overall, Rebecca has saved time using an SMS provider for her marketing campaign. She did, however, have to pay to publish her SMS campaign – at a flat rate per SMS set by her provider.
What are the Laws Around SMS Marketing in Australia?
As with marketing online, SMS marketers need to ensure their SMS marketing campaigns are legal according to communications and privacy law in their country of residence.
Let's look at some of the implications of the SMS marketing law in Australia. It's best you also fully research the law before launching your SMS marketing strategy, as the below is just "in a nutshell" advice.
Your SMS contacts have to explicitly give consent to your brand to receive SMS communications. Explicit means that you should ask subscribers to opt-in for SMS marketing, not just email marketing.

Your SMS recipients shouldn't have to guess who the sender is of your SMS campaigns. This means either using 1-way publication (where the sender is a brand name, and not a mobile number) to identify yourself, or if you are sending your SMS 2-way (from a mobile number, so you can receive replies) you should be stating who you are in the SMS content itself.

Your SMS contacts should be able to unsubscribe any time they receive SMS campaigns from you. This means including a prompt in your SMS content that tells contacts how they can unsubscribe (e.g. "Reply STOP to unsubscribe"). Unsubscription can be automated depending on the provider you're using.
What are the SMS Marketing Providers?
A quick search on the internet will reveal that there are countless SMS marketing providers out there. Here are some of the better known ones, including a couple based in Australia.
| Name | Features | Based In |
| --- | --- | --- |
| Twilio | Offering SMS, voice, email and messenger communication solutions, Twilio also boasts plenty of intelligent automation and sequencing tools to make your SMS marketing smarter. | USA |
| ClickSend | A global cloud-based communications platform as a service offering SMS at its core. Also offers Facebook messenger / WhatsApp, email, voice, fax and post communication features. | USA |
| Swift Digital | Multi-channel marketing automation platform with SMS, email, events, landing pages and surveys. If you're looking for the full package, then Swift's platform could be for you. Data is stored in Australia making it a public sector favourite. | Australia |
| Amio | SMS is just one instant-messaging channel that Amio can facilitate. Built for enterprise sized businesses looking to connect with their audience across web chats and SMS, Amio offers plenty of integrations if you're wanting to sync up your efforts. | USA |
| SMS Solutions Australia | Built specifically for bulk SMS broadcast, this application concentrates solely on SMS marketing capability. Includes automated sequencing and detailed reporting. | Australia |
Harness the Power of Automation Software for your SMS Campaigns
SMS Marketing isn't just the future, it's the present day. Without SMS as a core part of your marketing strategy, your brand runs the risk of lagging behind and failing to reap the benefits of the wider reach, and better engagement rates of catering to mobile devices.
Is your business currently using SMS and email as part of your wider strategy? Do you need help with the creation, automation, or increasing engagement?
Here at Swift Digital, we can help you with your email and SMS campaigns by providing tips on email and SMS best practices to make your next campaign a success! Start collecting SMS subscriptions today, and see how your ideal ROI is only a couple of text messages away.
The Preferred Email, Events and SMS Automation Software For All Australian Government Departments
Swift Digital's templates help you effortlessly create stunning emails and events communications using our drag-and-drop email and event builder.
You can raise engagement with embedded images, videos, polls, article feedback, and emojis and schedule messages to send at the right time.
Government departments' unique marketing requirements are covered with Swift Digital, and full compliance with all anti-spam and privacy laws is guaranteed. Swift Digital is also ISO 27001 certified.
Swift Digital is Australia's leader in marketing automation software and event management working with organisations like the NSW Government, ATO, and companies like Westpac Bank and Qantas.
Find out why we're the Australian government department's number one choice for their professional communications and events.
To find out how your business can get the best out of Swift Digital's platform, contact our team today.
Don't forget to share this post!