Event management software for legal & accounting firms
Australian legal & accounting firms of all sizes have selected Swift Digital as their engagement platform.


Manage legal & accounting events from end-to-end for optimal impact
Swift Digital is your all-in-one event management platform.
From invite to check-in, you'll have a beautifully branded and seamless event registration process.
See all this and more in action. Schedule a demo to see how our email marketing software can help you…
Download Brochure
Engage
Develop a thriving knowledge community by hosting more events
Accuracy
Make administration simple – with fewer errors
Promote
Promote events to clients, partners & other stakeholders
Payments
Manage everything from registration to payment & event reminders
Perform
Generate interest, increase engagement & optimise attendance
Feedback
Gather feedback to enhance future events & services
"Event technology can help increase event attendance by 20%, increase productivity by 27%, and decrease costs by 20-30%.

Source: Enterprise Event Marketing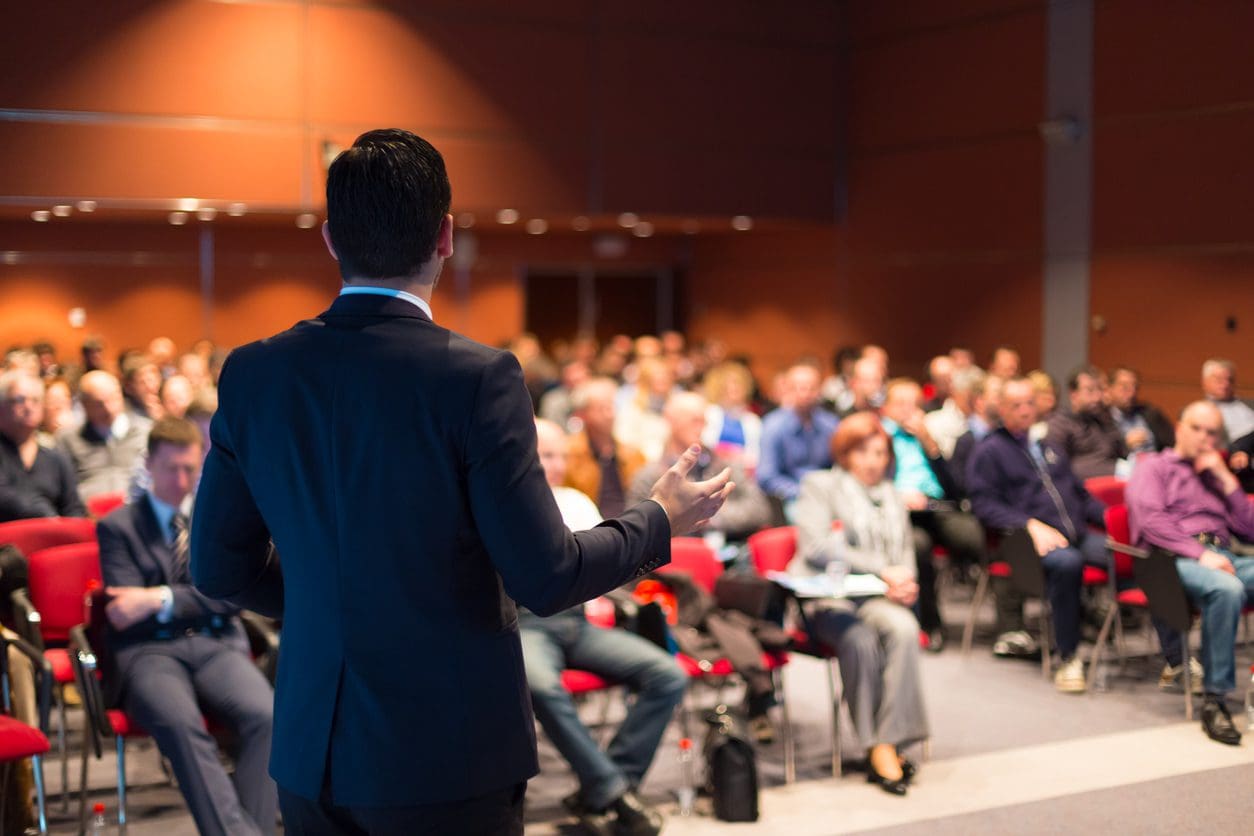 Why Swift Digital?
For legal and accounting firms, the chance to meet face-to-face with clients, partners, and other stakeholders at events has become even more important as the world moves increasingly online.
But how do you promote your events, manage registrations and payments, communicate event reminders, track attendance, and then gather feedback securely without it weighing heavily on your time?
Since 2001, Swift Digital has grown into one of the country's leading event management and marketing automation platforms by providing solutions to these problems.
We help many large Australian organisations achieve their marketing goals: including legal and accounting firms, banks, superannuation and investment companies, universities, and government departments.
These organisations choose us not only for the automation and simplicity we bring to marketing; we also protect their data and avoid concerns with international data laws by keeping servers located here in Australia. We're fully compliant with all national data and anti-spam laws.
Your data is safe with us!
All our data servers are located in Australia and we are fully compliant with Australian anti-spam and privacy laws.
"Swift Digital is intuitive to use, and their helpful staff are available on chat so questions can be answered quickly and easily. At SWAAB we use Swift Digital for several different communications, but it is in events that we have found the program to be a real time saver. We often get compliments on our invitations and the easy guest registration process.

Swaab
Some impressive statistics
Packed to the rafters with event management features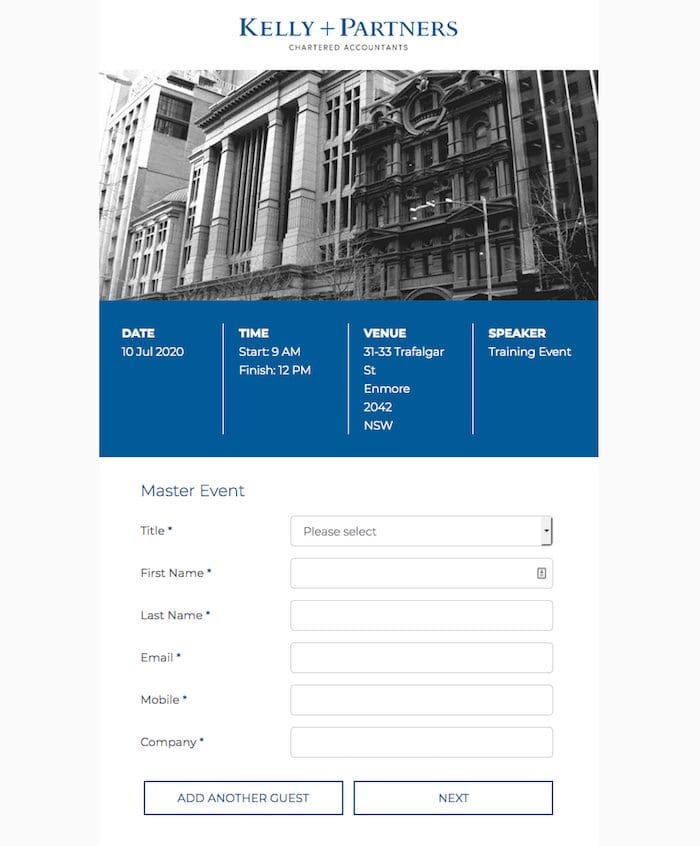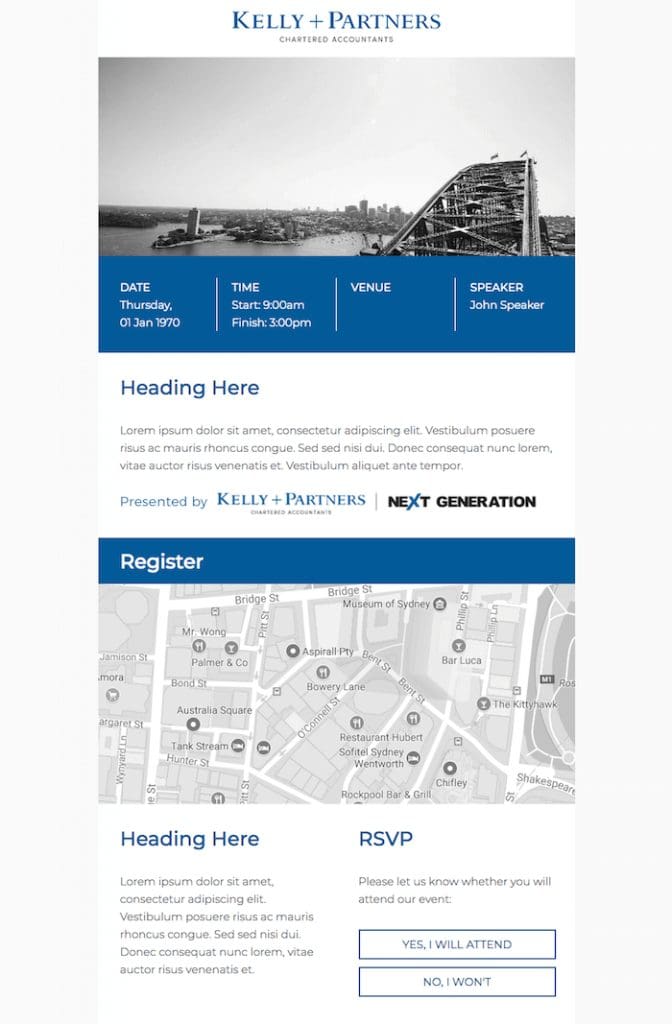 Who's it for?
Do you regularly organise events for clients, partners, staff, or other stakeholders in your legal or accounting firm?
Whether its public speaking events, conferences, seminars, webinars, or online/offline training for staff, it can place quite a burden on your time.
Automating the promotion, administration, and follow up of events eases the time it takes, the effort you need to put in, and the stress levels that result.
Our platform helps you manage your events from end-to-end, delivering more successful outcomes without the late nights.
The help you've been looking for with legal & accounting events…
Our easy-to-use, automated event management software for legal firms and accounting companies helps you to:
Send personalised event invites with professional email templates

Create customised forms to make it easy to register

Make it exclusive: allow only those you invite to register
Manage all registrations & cancellations accurately & efficiently

Develop wait lists for particularly in-demand events

Send SMS reminders to attendees of the approaching event dates/time
Manage payments using our payment gateway

Generate & send surveys to gather feedback from delegates

Track invitation opens, clicks & registrations
Bring clients & other stakeholders together with smarter event management
Whoever your event is designed for, it's important to get the right messages out to the target audience at the right time to optimise attendance.
Scheduling and planning events is made easier using event calendars. Then, as each event comes around, our platform helps you promote it, administer registrations, payments, cancellations, and attendance, and gather feedback: truly end-to-end management.
The automation that our software brings to your event management can revolutionise your approach to events.
Send automated emails and SMS messages based on dates
One month before event, send 'Invitation'
Two weeks before event, send 'Reminder to register'
One day before event, send SMS reminder
One hour after event, send 'Thanks for attending'
One day after event, send 'Sorry we missed you'
Send automated emails and SMS messages based on behaviour
If "Invitation" email is unopened
Build user journeys with unlimited paths, actions, and milestones
Build unlimited paths with various triggers to send email and SMS campaigns.
Set triggers to occur at any variable, from immediately to hundreds of days later.
Assign data conditions to triggers that must be met for campaigns to be sent.
Run, pause, edit, and clone campaign journeys at any time.
Secure hub for legal & accounting firm marketing
Most legal and accounting firms combine several different marketing channels in their strategies.
Managing these securely from one place has many advantages in terms of efficiency and simplicity.
As well as event management software, our complete marketing automation platform includes comprehensive tools for:
Learn more: Event Management
What next?
1. Click 'Get Started'
2. Fill out the form to submit a request
3. We'll be in touch to help
Get Started
Recent Event Management Related Articles
For More Tips, Tricks and Information About Event Management - Subscribe To The Swift Digital Blog
Key Benefits of Using Event Management Software To Run Events [Free Checklist]
5 | Minute Read  An Event Management system is a solution to facilitate the planning of an event. An event management system can create and manage event invitations, tickets and confirmations, event payments and overall event marketing and management, including attendee check-in, attendee engagement and the creation of event landing…
Read More