Education marketing automation software
for educational organisations
Universities, TAFEs, tertiary schools, private schools, and other education departments.
Marketing automation for education. Automate

 your marketing and make it easier to engage students, future students and alumni.
Swift Digital is your all-in-one marketing automation

 for education
Create user journeys and assign actions to occur based on milestones, dates, and behaviours.
See all this and more in action. Schedule a demo to see how our email marketing software can help you…
Download Brochure
Connect
Build a thriving student community by connecting on their terms
Accuracy
Make fewer costly administration errors
Personalise
Customise campaigns to increase student enrolments and event registrations
Reports
Monitor and track progress of campaigns and generate reports
Perform
Remove the legwork and free up time for other initiatives
Feedback
Easily gather feedback to improve student services
Australian universities and educational organisations of all sizes have selected Swift Digital as their engagement platform.
"Marketers say the biggest benefits of automation are saving time (74%), increased customer engagement (68%), more timely communications (58%), and increased opportunities, including up-selling (58%).

Adestra's Marketer vs. Machine report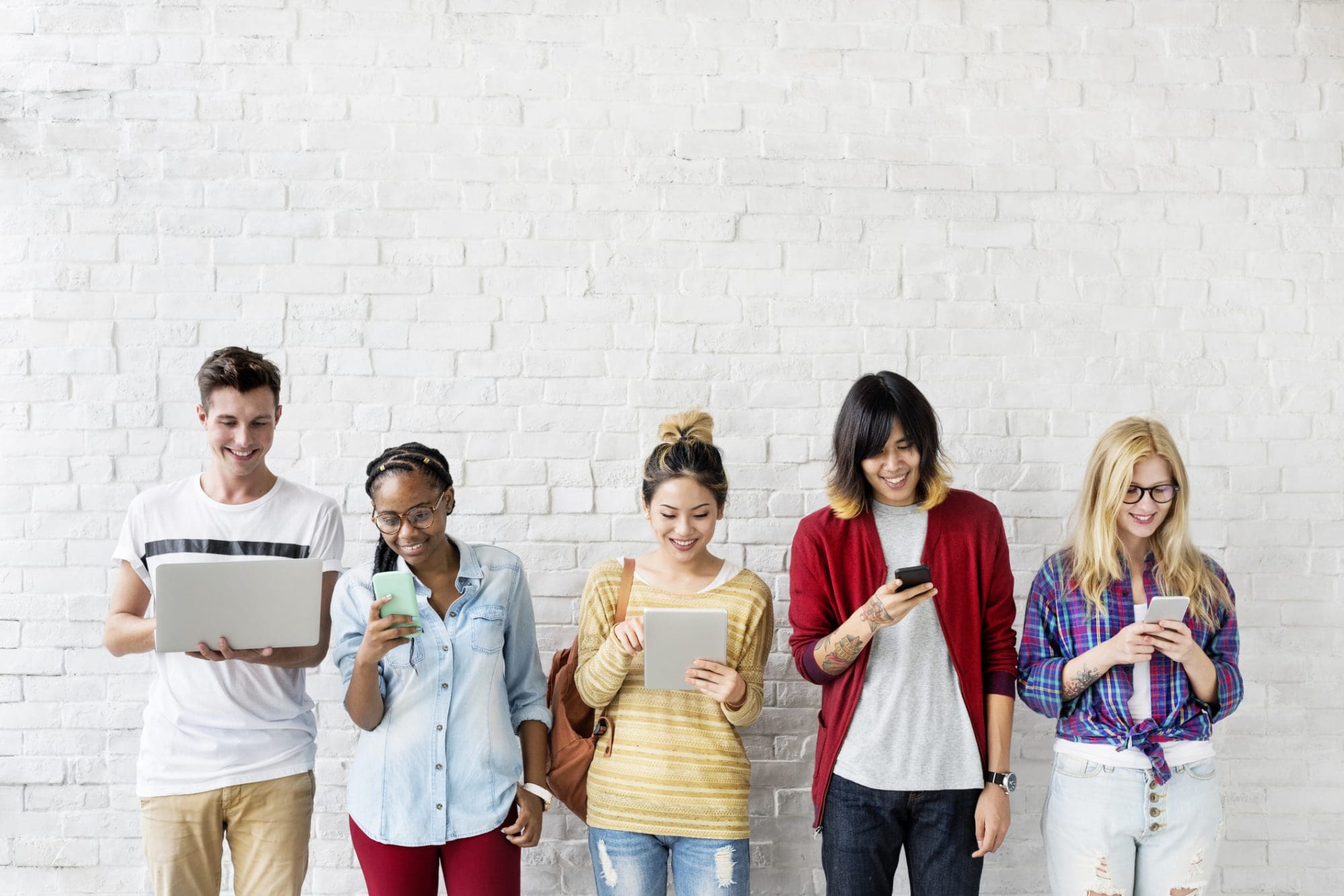 Why Swift Digital?
We're Australia's leading marketing automation software for education AND the first to offer an online marketing platform.
We started our platform in 2001, when most companies still offered their software on CDs.
Our all-in-one marketing automation platform does it all for education: event management, email marketing, online surveys, landing pages, mobile marketing, and more.
Looking after some of Australia's largest organisations in education, government, banking and finances, and legal/accounting, we create customised marketing templates for medium-sized or larger organisations in almost any industry sector and are the perfect fit for marketing automation for education.
Your data is safe with us!
All our data servers are located in Australia and we are fully compliant with Australian anti-spam and privacy laws.
"We have numerous departments managing their contact lists and email campaigns in Swift Digital's system, and the system has exceeded our expectations in what we're able to accomplish. Swift has built in many functions to help save time and keep communications on brand. It works better than any bespoke system we've ever used.

The University of Melbourne
Some impressive statistics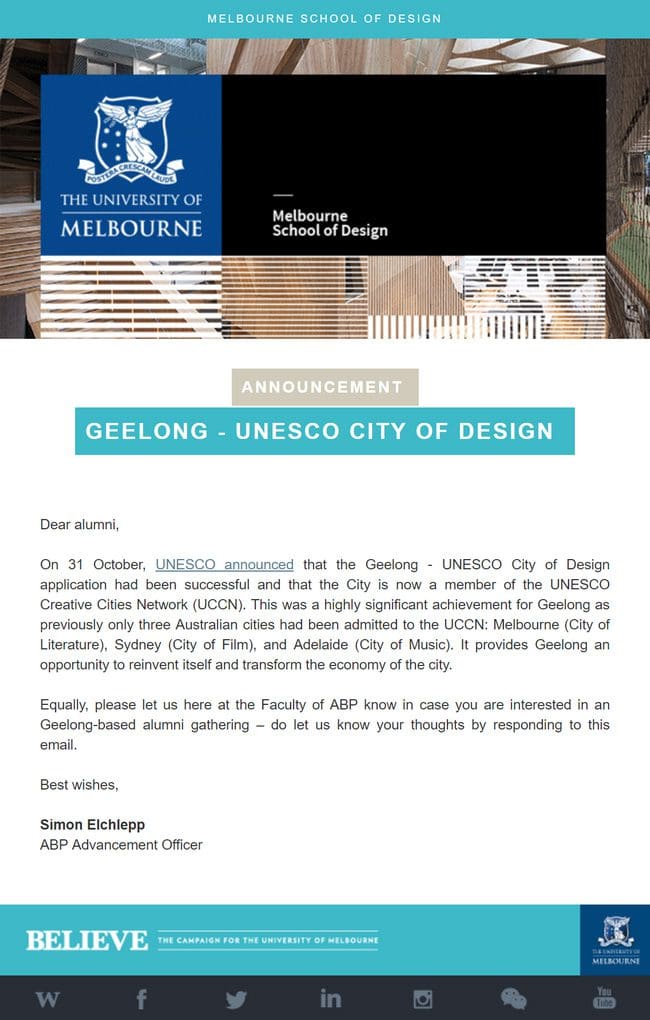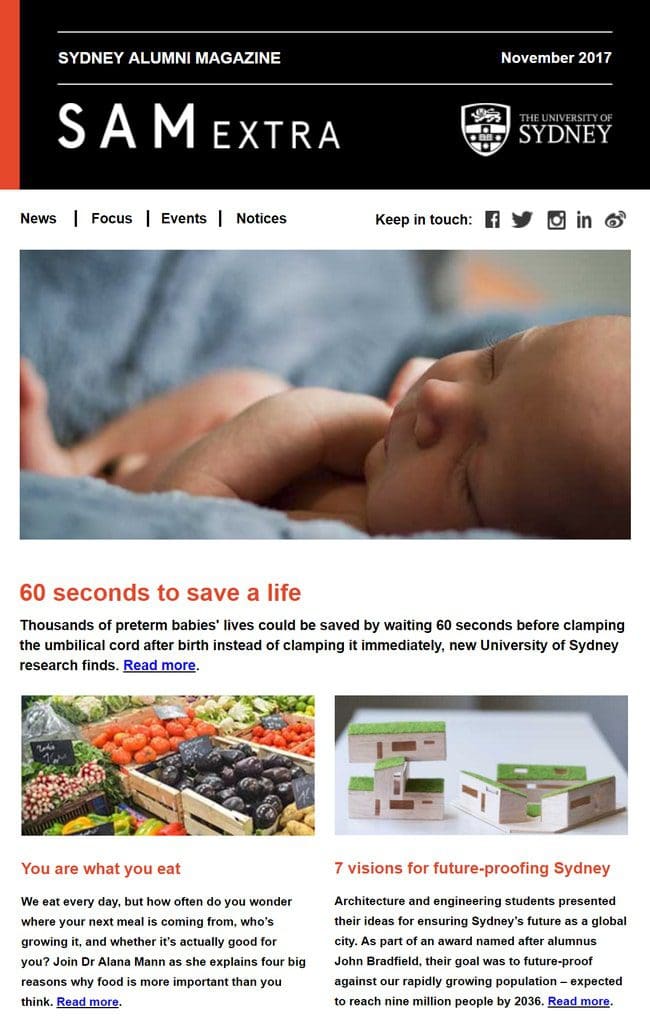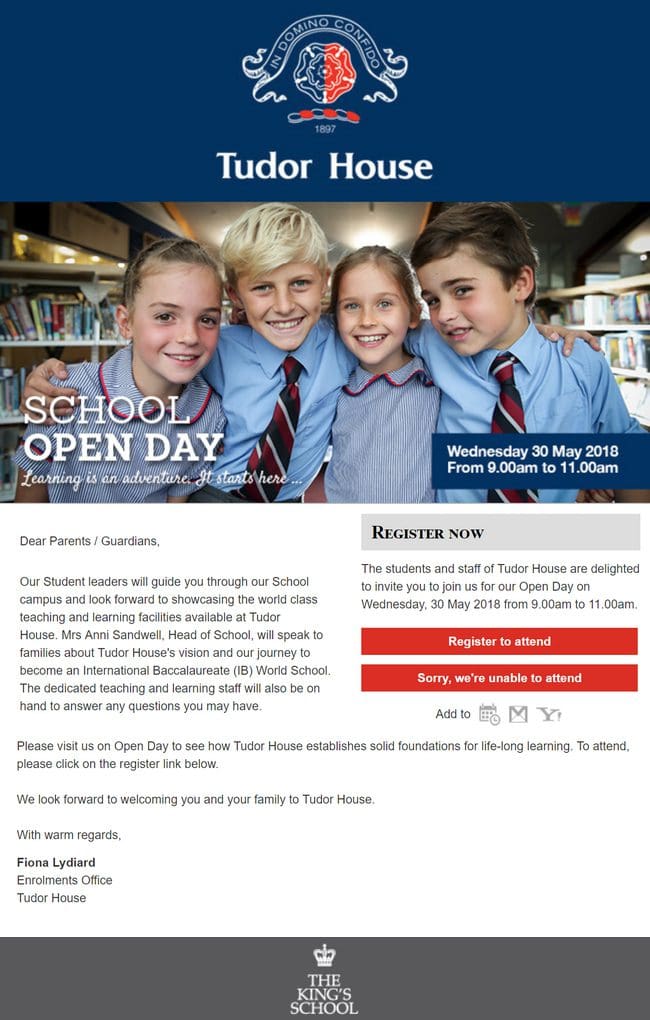 Who's it for?
Your university, college, or other educational establishment may have come to the same conclusion as organisations in many other sectors: your future lies in the way you utilise the technology at your fingertips.
Changing student expectations of the ways they communicate and learn call for changing marketing strategies to connect and engage with them.
Marketing automation for education helps you communicate more consistently, more engagingly, and more effectively with your students – past, present, and future.
Maybe you're looking to connect with potential new students with more impact to increase enrolment rates for upcoming courses?
Or perhaps you need a more coherent and mobile-aware system for promoting and administering academic events at your university?
Or you simply want to run more surveys to discover what can be improved at your school or college?
Our marketing automation for education has you covered…
Run higher impact campaigns – while saving time:
Simple drag & drop 'campaign builder' makes it quick and easy

Segment your audience and personalise communications

Create more eye-catching emails for event invites & course enrolments

Automate communications based upon dates/behaviours of recipients
Complete event management from end-to-end

Build your own customised registration and enrolment forms

Manage new students, registrants, and cancellations efficiently and free of error

Send out automatic SMS reminders & notifications
Monitor and track campaign success

A/B testing to see what works and what can be improved

Quickly gather feedback from students after courses, events, etc.
Create a wider splash without the longer hours
Marketing your educational establishment is about creating a wide enough splash to reach your target audience of students.
Increasingly for universities, schools, and educational establishments, this involves a multi-level marketing strategy: emails, events, newsletters, landing pages, surveys, social media, and mobile marketing all working together.
This can get time-consuming, confusing, and disorganised – unless you automate and centralise it in one place.
With our marketing automation platform for universities and educational organisations, all marketing is managed from a central, secure hub, with data servers right here in Australia!
Automate promotional email campaigns
Email 1: sent to promote a new course and invite enrolment
Email 2: reminder email to enrol two days after email 1 was opened
Email 3: two weeks after email 1 was sent (if unopened)
Email 4: "thank you for enrolment" email
SMS sent 10 days before course begins
SMS sent one day before course begins
Automate event promotion and management
Customised event invitation emails
Email and SMS reminders and "thank you for attending" emails
Create, organise and modify events on the fly
Manage registrations – search and modify registrations as required
Build complex registration forms
Create custom event calendars
Build event websites & event microsites
Build user journeys with unlimited paths, actions, and milestones
Build unlimited paths with various triggers to send email and SMS campaigns.
Set triggers to occur at any variable, from immediately to hundreds of days later.
Assign data conditions to triggers that must be met for campaigns to be sent.
Run, pause, edit, and clone campaign journeys at any time.
The Swift Digital platform is packed with marketing automation solutions for educational organisations.
We provide comprehensive tools for: email marketing, event management, landing pages, surveys, SMS, engagement scoring, and more.
These tools all integrate seamlessly with your CRM software.
Your marketing campaigns can be handled from one central, secure hub, managed by data servers right here in Australia!
If necessary, this will be covered in our initial discussion – and each tool can be included in your demo.
Learn more: Marketing Automation
What's next?
1. Click 'Request a Demo'
2. Fill out the form to submit a request
3. We'll be in touch to help
Request a Demo
Recent Marketing Automation Related Articles
For More Tips, Tricks and Information About Marketing Automation - Subscribe To The Swift Digital Blog
Key Benefits of Using Event Management Software To Run Events [Free Checklist]
5 | Minute Read  An Event Management system is a solution to facilitate the planning of an event. An event management system can create and manage event invitations, tickets and confirmations, event payments and overall event marketing and management, including attendee check-in, attendee engagement and the creation of event landing…
Read More