Stakeholder and internal communications for healthcare
Healthcare Organisations
Internal communications platform for healthcare industries including hospitals, care homes, doctors, clinics and more.
Internal Communications and Stakeholder Comms is easier with Swift Digital.
Healthcare institutions are integrating their stakeholder and internal communications by using Swift Digital.

Stakeholder Comms Plan Template
When it comes to managing stakeholders, a Stakeholder Communication Plan is a must.
Download yours today!
Download Template
Swift Digital is the Australian all-in-one stakeholder and internal communications platform that helps keep your employees and stakeholders informed, connected and engaged.
Reach. Connect. Engage.
Whether you're building sophisticated drip campaigns, planning a series of events, or crafting regular monthly newsletters, all the automation tools you need are at your fingertips with the Swift Digital platform.
Download Brochure
Engage
Regularly and seamlessly connect with your stakeholders
Performance
Increase enrolment rates from campaigns
Automate
Easily develop automated and engaging email campaigns
Nurture
Keep employees & stakeholders up to date with newsletters
Branded
Connect using stunning custom-designed and branded templates
Efficiency
Free up time for other marketing activities
See How The Healthcare Sector Uses Swift Digital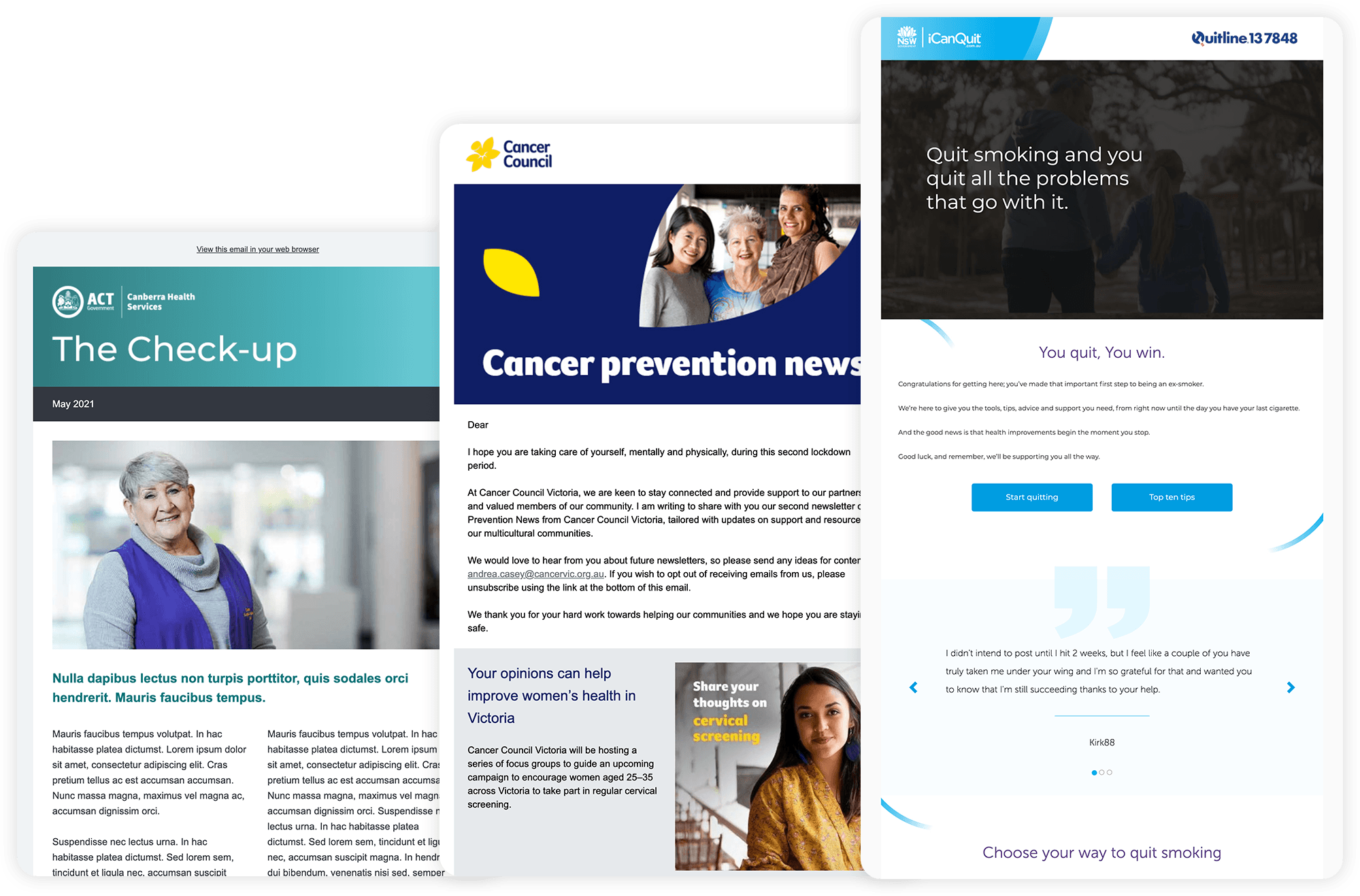 Australian Hosted
All data held within the Swift Digital platform is stored in Australian data centres. This makes the Swift Digital platform APP Compliant and supports State and Federal Government, customers.
Safe and Secure

Australian Hosted

Enterprise Infrastructure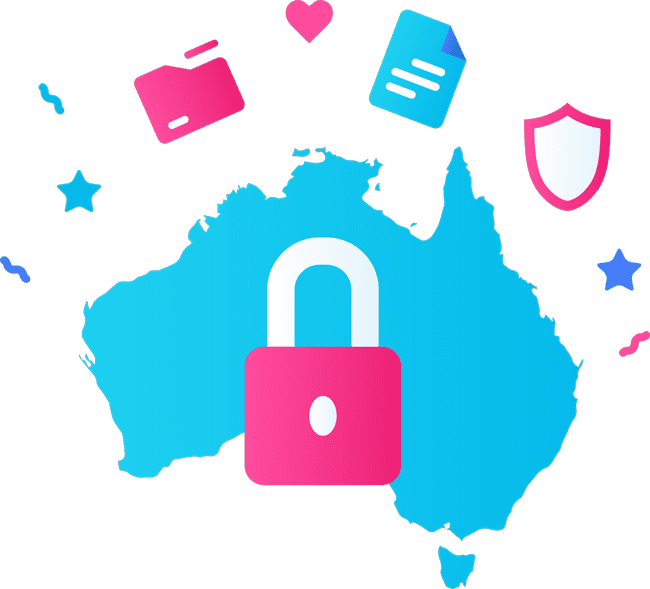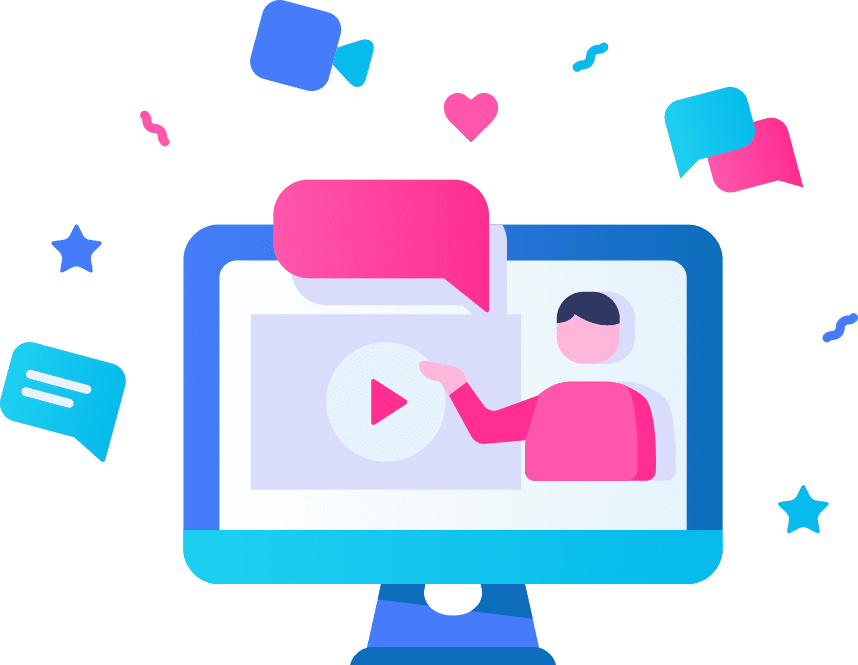 Loaded With Easy To Use Features
A communications solution that encompasses strong, simple and easy to use automation features across multiple communication channels.
Unlimited Training

Local Live Support

Easy Reporting and Analytics
Packed to the rafters with stakeholder management features
Stakeholder Communications Best Practices
Personalise communications and segment your audience

Use more eye-catching templates using images, video, maps, etc.

Create more-engaging copy

Optimise subject lines
Build sophisticated drip campaigns based on action (or inaction)

Connect easily with your preferred social media channels

Enhance use of links

Keep a regular schedule for newsletters
Automate more emails to save time

Optimise email display on mobile as well as desktop

Run more A/B tests to see what's working best – and what's not
Engage more – without more time & effort
Our stakeholder management platform is for healthcare industries including hospitals, doctors and care homes and is designed to help you communicate with stakeholders more effectively.
Set and forget!
By automating campaigns, email programs, and SMS campaigns, you get your messages out there to the right people consistently, with the desired impact, and without eating into your time.
Send automated emails and SMS messages based on dates
Seven days after signing up
Send automated emails and SMS messages based on behaviour
If "Welcome" email is unopened
Build user journeys with unlimited paths, actions, and milestones
Build unlimited paths with various triggers to send email and SMS campaigns.
Set triggers to occur at any variable, from immediately to hundreds of days later.
Assign data conditions to triggers that must be met for campaigns to be sent.
Run, pause, edit, and clone campaign journeys at any time.
Not just an email marketing system – an integrated stakeholder engagement platform
We also provide comprehensive tools for: event management, landing pages, surveys, SMS, automation, engagement scoring, and more.
These tools all integrate seamlessly with your CRM software.
Your marketing campaigns can be handled from one central, secure hub, managed by data servers right here in Australia!
If necessary, this will be covered in our initial discussion – and each tool can be included in your demo.
Learn more: Email Marketing
What's next?
1. Click 'Request a Demo
2. Fill out the form to submit a request
3. We'll be in touch to help
Request a Demo