Landing pages
for government departments
Federal or state government departments, government-funded organisations.
Australian Government Departments of all sizes have selected Swift Digital as their engagement platform.
Increase stakeholder engagement with easy-to-build landing pages at your fingertips
Swift Digital is your all-in-one landing page platform.
Build web pages like you build emails. Create forms to capture leads and contacts. Use our built-in tools to automate campaigns and user journeys, see contact engagement, and view advanced insights and statistics to see how your pages perform.
See all this and more in action. Schedule a demo to see how our landing page software can help you…
Engage
Speak to the needs of stakeholders with interactive pages
Simplify
Easily design eye-catching pages with a drag & drop builder
Activate
Insert calls to action to prompt specific user actions
Automate
Automate follow-up actions based on user behaviour
Capture
Use forms to capture important user data
Track
Measure and analyse landing page performance
"It's clear, it's uncluttered and it's compelling. Who'd have thought the public sector could show everyone else how a landing page should be done?

Chris Rand, Business Marketing Online, talking about a landing page created by the UK government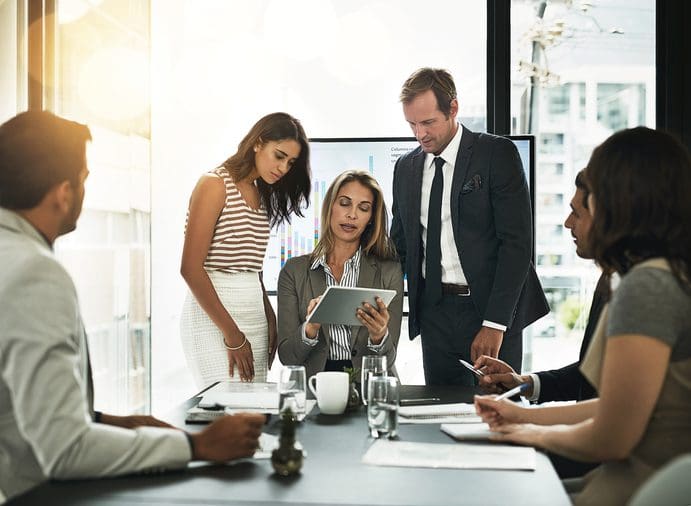 Why Swift Digital?
Government departments, like many large organisations, have extra challenges to overcome when designing communication and marketing campaigns.
One of the greatest of these is keeping data secure and private.
The Swift Digital marketing automation platform has been successfully allaying these concerns for government departments since 2001.
With our servers located onshore and all data subject only to Australian jurisdiction, our platform brings peace of mind to stakeholders; and we are fully compliant with anti-spam and privacy laws.
In fact, we're approved suppliers in NSW, Victoria and Queensland, and federal government departments can use our platform without having to go through panels.
Landing pages are just one feature of our marketing automation platform. We also offer email marketing, event management, surveys, mobile and SMS, engagement scoring, and more.
As well as government departments, we look after some of the country's major education, government, banking, and finance organisations.
Your data couldn't be safer!
In addition to our long-standing reputation for quality, organisations choose us because all our data servers are located in Australia.
This means that your data remains under Australian jurisdiction; and we are fully compliant with anti-spam and privacy laws.
"We kicked off our use of Swift Internally this week, and have had a lot of positive feedback already.

An Anonymous Government Client
Packed to the rafters with landing page features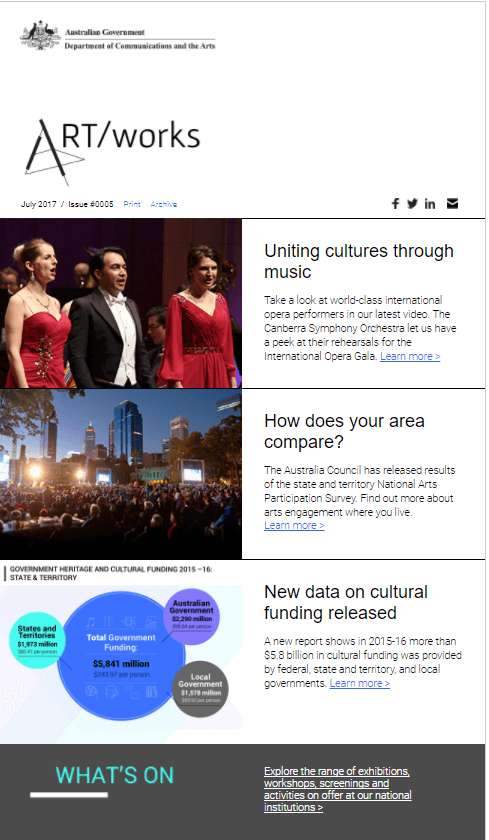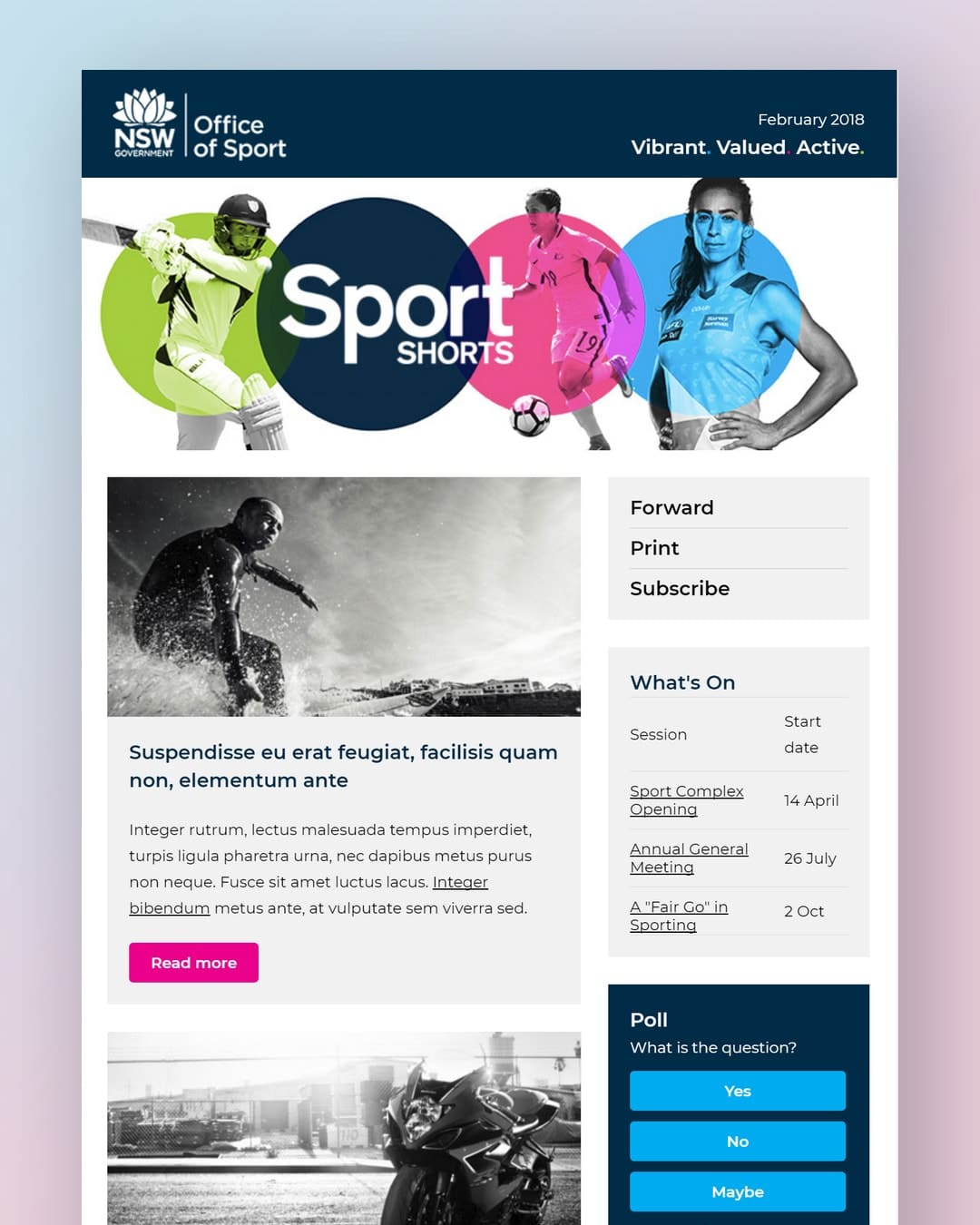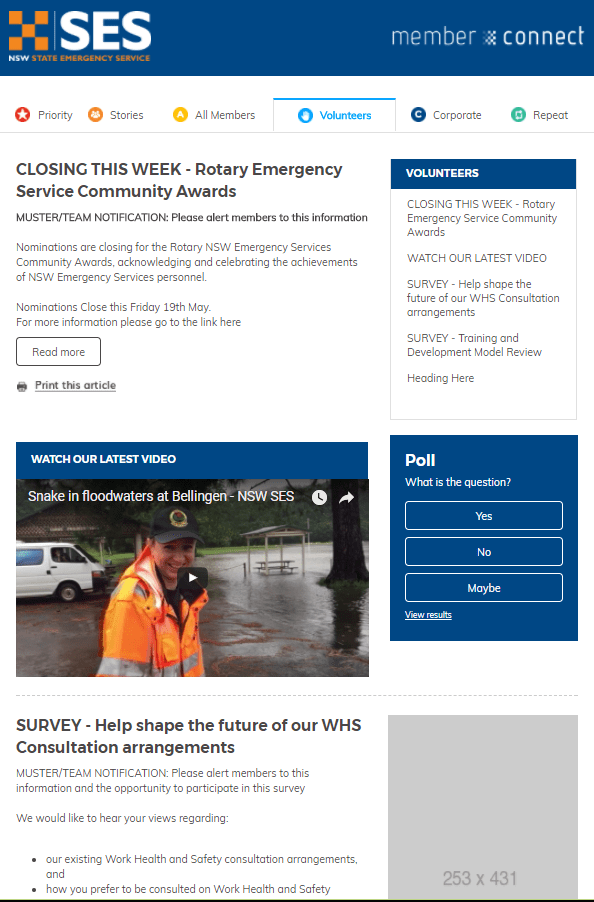 Who's it for?
Are you looking to promote special events, encouraging constituents to take a particular action or reach out to other stakeholders to download a special report?
Well-written, well-designed landing pages help you do that – but they can take a considerable amount of time to put together.
Before automation came along, eye-catching landing pages that effectively capture attention and convince readers to take action required copy writing and design skills that were beyond many marketing team members.
That's changed. Create landing pages is as easy as creating emails for government departments.
As well as actually building the pages, you can track progress and introduce specific elements to increase conversions …
Easily build more effective landing pages by:
Using our drag & drop builder to put together your pages

Creating beautiful & impactful designs using dozens of features

Automatically designing pages for clear display on mobile devices
Adding call-to-action forms & buttons that make it easy to take an action

Making pages interactive – with video, calendars, RSVPs, Google Maps, social sharing, etc.

Improving the user experience from the point of landing on the page to leaving it
Automating follow-up based on user behaviour (e.g. page visits, file downloads, form submissions, etc.)

Tracking the key date and user metrics in campaigns

Making adjustments to pages to improve performance
Australian Government Departments of all sizes have selected Swift Digital as their engagement platform.
A more intuitive & automated way to reach out to stakeholders
The more dedicated landing pages you create for your campaigns, the more effectively you will get your messages across – and encourage the desired actions from stakeholders.
Our landing page platform provides an intuitive and automated way to build your pages for more impact.
A range of templates help you to speak the 'language' of your target audience and take much of the legwork out of the design process.
In this way you can always promote events, campaigns, and causes to the right people with professionally designed and optimised pages.
This means maximum impact with minimal demand on your precious time.
Send automated emails and SMS messages based on form submissions
Lead capture form submitted
Send automated emails and SMS messages based on behaviour
If specified link is clicked
Build user journeys with unlimited paths, actions, and milestones
Build unlimited paths with various triggers to send email and SMS campaigns.
Set triggers to occur at any variable, from immediately to hundreds of days later.
Assign data conditions to triggers that must be met for campaigns to be sent.
Run, pause, edit, and clone campaign journeys at any time.
Need more than landing pages?
The Swift Digital platform offers other automated solutions for government departments, apart from landing pages.
These include comprehensive tools for marketing automation, email marketing, event management, SMS, online surveys, and more.
Campaigns can be managed from one central location, using secure data servers based in Australia.
Learn more: Landing Pages
What's next?
1. Click 'Request a Demo'
2. Fill out the form to submit a request
3. We'll be in touch to help
Request a Demo
Recent Landing Page Related Articles
For More Tips, Tricks and Information About Landing Pages - Subscribe To The Swift Digital Blog
How to Easily Boost Email Marketing Capacity
6 | Minute ReadWhen it comes to attracting new customers, user journey is vital. Every marketing team knows you need to ensure you get your target buyer down that marketing funnel. Instead of slogging it out moving leads from awareness to consideration, decision to retention, why not make a landing…
Read More