Education Event Management Software
for educational organisations
Universities, TAFEs, tertiary schools, private schools, and other education departments.
Australian universities, schools, colleges and other educational organisations use Swift Digital for their chosen school event management software to run and manage successful online and offline events of all sizes for their parents and students to attend.
Customise and automate your academic, social or cultural events: more registrations & fewer headaches with our
event planner education software.
Swift Digital is your all-in-one e

vent management school software.
From invite to check-in, you'll have a beautifully branded and seamless event registration process.
See all this and more in action. Schedule a demo to see how our event management software for education can help you…
Download Brochure
Engage
Develop a thriving knowledge community by hosting more events
Accuracy
Fewer double bookings and costly data entry errors
Promote
Customise email campaigns to promote events
Payments
Easily manage invoicing and payment
Perform
Increase interest and registrations
Feedback
Gather feedback to improve your next event
"86% of event marketers believe that event management school software can have a major positive impact on the success of their events.

Bizzabo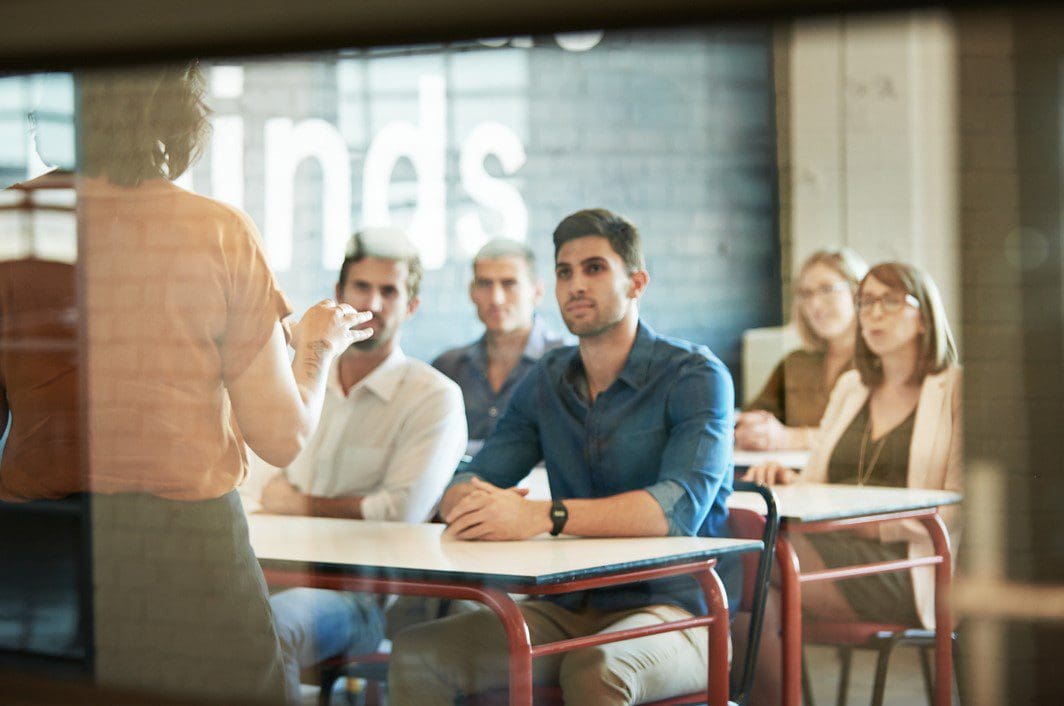 Why Swift Digital?
We're Australia's leading school event management software and marketing automation software company.
Education event management software is part of our all-in-one marketing automation platform that does it all for you: as well as education event management, it takes care of email marketing, online surveys, landing pages, mobile marketing, and more.
Looking after some of Australia's largest organisations in education, government, banking and finances, and legal/accounting, we supply event management software for any industry sector.
Your data is safe with us!
All our data servers are located in Australia and we are fully compliant with Australian anti-spam and privacy laws.
"We have numerous departments managing their contact lists and email campaigns in Swift Digital's school event management system, and event platform has exceeded our expectations in what we're able to accomplish. Swift Digital has built in many event functions to help save time and keep communications on brand. It works better than any bespoke system we've ever used.

The University of Melbourne
Some impressive statistics
Packed to the rafters with education event management features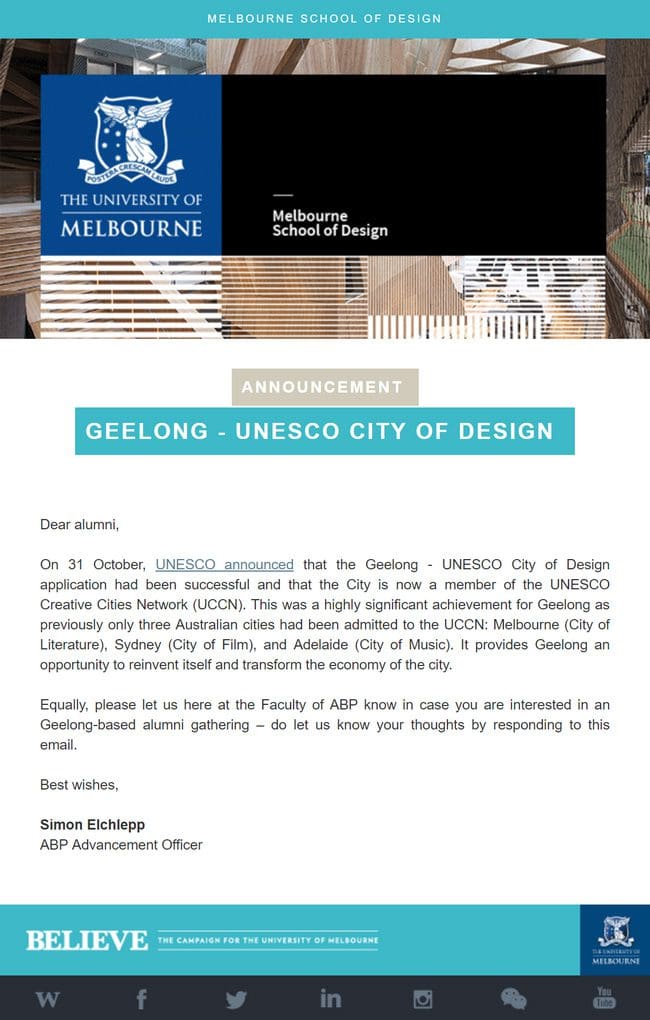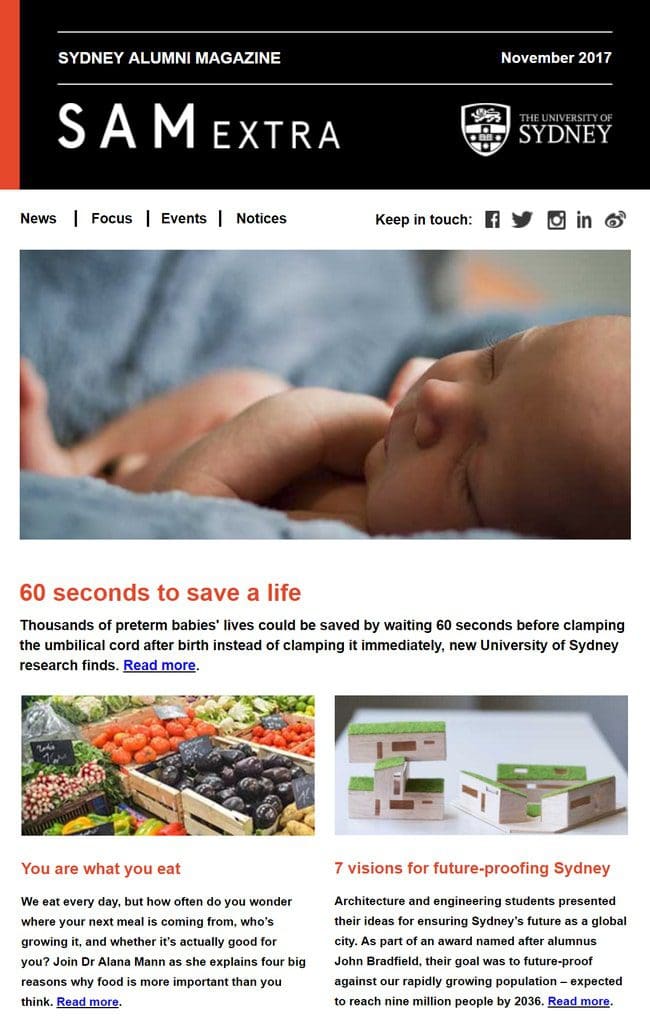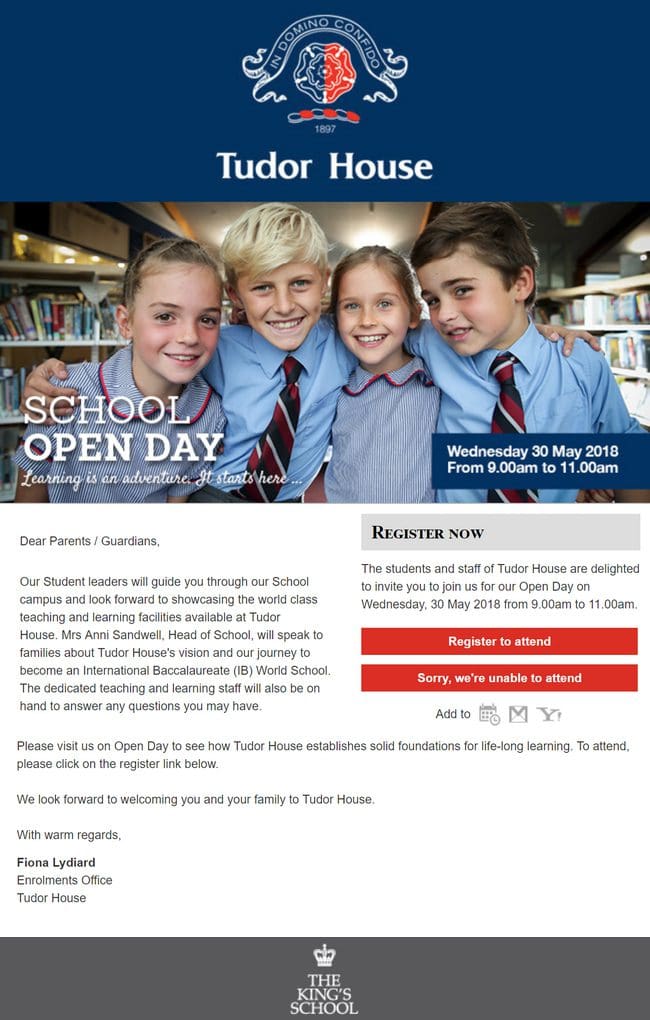 Who's it for?
Does your university, college, or other educational establishment lack a coherent system for promoting and administering academic, cultural, or social events?
Are you in need of a better rate of registrations at the events you organise?
Maybe you're too busy with other marketing campaigns to fully explore the benefits of events and what they can bring to your university, college, or school?
Event management software for education can help you solve all this…
Make more of an impact with your events by:
Personalizing email invites to your target audience

Building your own customized, easy-to-use registration forms

Managing registrants and cancellations efficiently – without mistakes

Adding guest functionality and wait lists
Printing name labels

Sending out SMS reminders and notifications

Monitoring event statuses more effectively (registered, declined, cancelled, paid/unpaid, etc.)
Invoice and payment management using a payment gateway

Marking event attendance using our mobile event app and QR codes

Gathering feedback after the event
School event management automation: More successful events with less time and effort
How do you ensure that your event is promoted to the right people, optimised for the maximum amount of registrations, administered without errors, and ultimately – a resounding success?
You automate as much of the work as possible.
Our education event management software for universities, colleges, schools, and other educational establishments ensures that you have maximum reach and impact – with the minimum of demand on your precious time.
Promote and automate!
Send automated emails and SMS messages based on dates
One month before event, send 'Invitation'
Two weeks before event, send 'Reminder to register'
Three days before event, send 'Reminder to attend'
One day before event, send SMS reminder
One hour after event, send 'Thanks for attending'
One day after event, send 'Sorry we missed you'
Send automated emails and SMS messages based on behaviour
If "Invitation" email is unopened
Build user journeys with unlimited paths, actions, and milestones
Build unlimited paths with various triggers to send email and SMS campaigns.
Set triggers to occur at any variable, from immediately to hundreds of days later.
Assign data conditions to triggers that must be met for campaigns to be sent.
Run, pause, edit, and clone campaign journeys at any time.
Need more than event management?
If a school event management software is just one of your needs, many more marketing solutions for educational organisations are covered by the Swift Digital platform.
We also provide comprehensive tools for: email marketing, landing pages, surveys, SMS, automation, engagement scoring, and more.
These tools all integrate seamlessly with your CRM software.
Your marketing campaigns can be handled from one central, secure hub, managed by data servers right here in Australia!
If necessary, this will be covered in our initial discussion – and each tool can be included in your demo.
Learn more: Event Management
Frequently Asked Questions About Swift Digital's Educational Institute Event Management Software
What's next?
1. Click 'Get Started'
2. Fill out the form to submit a request
3. We'll be in touch to help
Get Started
Recent Event Management Related Articles
For More Tips, Tricks and Information About Event Management - Subscribe To The Swift Digital Blog
Key Benefits of Using Event Management Software To Run Events [Free Checklist]
5 | Minute Read  An Event Management system is a solution to facilitate the planning of an event. An event management system can create and manage event invitations, tickets and confirmations, event payments and overall event marketing and management, including attendee check-in, attendee engagement and the creation of event landing…
Read More